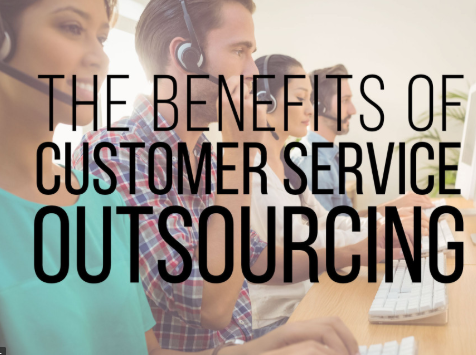 By Debbie Gregory.
Outsourcing Customer Service – Part 3 of Series
Some small businesses decide to outsource their customer service to another company that provides customer service agents. This is move that requires careful consideration for a small business.  Management needs to determine if they want to outsource   of hiring more employees to focus on customer service.
PROS
It can take work off your plate and allow you to focus on other areas where you have strengths.
It can be cost effective for startups or very small businesses.
There are services that offer more than you could afford to do and monitor effectively in house. They offer a fully integrated customer service center that includes phone, chat, email, and fax capability that also manages online inquiries and issues.
CONS
Loss of control over the quality of service and how that service is provided.
It is more challenging to properly monitor service issues and address and correct problems promptly.
There is not any idea the manner in which reps are chosen or if they are happy. Happy employees generally offer better customer service.
You do not have the option to remove employees who aren't working out.
If the company that you hire provides poor service, it can seriously harm your business and you will need to repair the damage.
If you decide to outsource your customer service, you have many options to do so. Take the time to find a good, reputable company preferably one that is geographically close to you.  Make sure that you review and have a good understanding of the way they work, the services they are providing, and the costs compared with other choices. Additionally, make sure that you test out the company before you sign any agreements so that have 100 percent confidence in placing your customers in their hands.  After you are fully on board with the company, make sure to regularly assess your metrics and customer satisfaction scores to help ensure you're getting the results you desire.