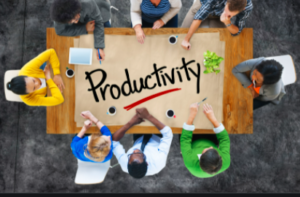 By James Pruitt, Senior Staff Writer
To stay effective, businesses need to investigate methods to streamline operations. Various techniques save time and energy when getting your company or organization above ground. These include organizational methods to streamline project management, information retrieval, employee communication, and decision-making processes.
1) Project Management:
Business cycles rarely flow with perfect routines and without bumps in the road. At times, seasonal cycles control the ebb and flow of resources of even the most stable businesses.  As a result, skillful project management must tackle the unpredictable trials that break the rhythms of even the most stable institutions.
In some cases, the same project rolls around each year. In these cases, project management systems can facilitate review and record-keeping. Applications like Asana can help create plans for these periodic bumps in the road, facilitating the delegation and simplification of tasks.
In other cases, a specific circumstance may arise, and a company has a new dragon to slay. In order to tackle such unforeseeable bumps in the road, organizations should retain the flexibility to mobilize. Cross-training can help employees take on diverse tasks within the company as needed. Also, keeping business operations flexible may allow wiggle-room for novel situations as they arise.
2) Good Information Management and Storage, aka a Good Filing System:
Even before the age of computers, any secretary could describe the benefits of a good filing system. Effective companies need to stay organized. Lost documents and jumbled service can destroy a company's reputation. 
Applications like Airtable can help organize various documents and spreadsheets. Online applications can supplement well-thought-out systems within the office to ensure information is stored effectively and retrievably.
3) Employee Feedback and Communication:
The workers on the front lines are often the first to know when the first hits arise of a dire new issue. Worker feedback is essential. Proprietary software should include space for comments by operators, and management should take these comments seriously. Open-door policies should allow the rank-and-file to raise issues when appropriate. 
Companies should stay vertically integrated to ensure that the leadership and the rank-and-file stay on the same page. This way, problems are less likely to snowball before they reach the attention of management. Applications like Dropbox can ensure communication between various members of the team.
4) Decision Making: Streamlined Approval for New Initiatives:
How can we define "bureaucracy?" Sometimes, layers of middle management calcify into a concrete wall between innovation and leadership. Hence, skillful oversight protects businesses from careless decisions. Approval processes must be strict, quick, and effective.
A calcified bureaucracy in a large organization can stymie the best-laid plans. Careful scrutiny of processes ensures that only the best products and services go to market. Smaller organizations often struggle to maintain quality in the face of limited resources. Given restrictions in size and resources, the problem for Veteran Business Owners often is not bureaucracy, but lack of oversight.
Several workflow applications, such as Shift, can channel tasks to employees' inboxes. Such applications can allow workers to arrive in the morning ready to tackle their workload independently.
Overall, productivity strategies should vary with the type of organization. However, the above four considerations can guide management across industries in both the for-profit and non-profit sectors. In other words, both newfangled technological approaches and old-fashion office management techniques can help prune time-wasting redundancies from a Veteran Business Owner's workday.
VAMBOA, the Veterans and Military Business Owners Association hope that this article has not only been valuable but provided some unique perspective.  We work hard to bring you important, positive, helpful, and timely information and are the "go-to" online venue for Veteran and Military Business Owners.  VAMBOA is a non-profit trade association.   We do not charge members any dues or fees and members can also use our seal on their collateral and website.   If you are not yet a member, you can register here:  
https://vamboa.org/member-registration/
We also invite you to check us out on social media too.
Facebook:  https://www.facebook.com/vamboa
Twitter:  https://twitter.com/VAMBOA
Do not forget that VAMBOA members receive significant discounts on technology needs.   Check them out here: https://vamboa.org/dell-technologies/