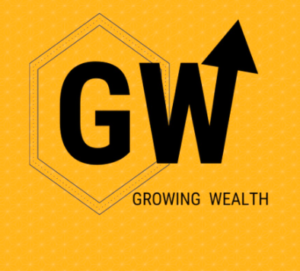 By James Pruitt, Senior Staff Writer
Often, business owners find themselves in the midst of a crazy business idea that promises to become their bread and butter. Has your dream come true? The last thing you need at this point is to throw practicality out the window. The first success may be only the start of a crazy growth spurt. Depending on the business itself and your own ambitions, the following considerations may grow your idea into a cash cow.
1) Know your Priorities. . . Budget, budget, budget!
Office supplies and equipment and maintenance can really dribble the resources of a Veteran Business Owner. Business owners should never be pennywise and pound foolish.  Profits don't come from penny-pinching, 
You know your business better than anyone else. Over the long term, Veteran Business Owners should balance their plans with their resources.

For a successful business, the best profit margins should more than compensate for the overhead. Seek good deals. The tastiest ice cream should more than compensate for the glitter on the cone.
2)  Understand that Money should Make Money
Stagnant money does no one favors. Various resources can provide business owners with the seeds to grow their investments into a harvest that may yield fruit.
Occasionally, a bright idea may pop up in the news that sprouts and sheds its spores. Business owners should consider these situations case-by-case. However, in general, secure investments do the best service for Veteran Business Owners.
The best investment is yourself, and your knowledge and understanding of your own idea. Outside of their own considerations for their own business ideas, business owners need to maintain some sort of corporate veil between their own ambitions and those of their company.
Corporate bank accounts can yield dividends, but business owners should give thought to any opening capital until that money is ready to blossom into the Veteran Business Owner's dream.
3) Diversify
When a business owner has capital, careful education should guide the management of that wealth. For example, many people confuse stocks and bonds. Bonds are essentially documents issued by corporations and governments that issue certificates that increase in value at a fixed rate. Stocks entail ownership of a share of the company. Bonds generally bank on the security of the issuing body, whether governmental or private. Stocks require care and confidence, and generally function best in a portfolio long-term, after careful contemplation. The health of the company matters. Also, consider the health and future of the industry.  
Also, consider your own resources. Do you own real property? Real estate can be rented, assets can be sold. As for yourself, as long as you have a place to live, consider all options. 
4) Stay in Control
Keep in mind your own "money story." Business owners should know that they know their own story better than anyone else. Profit often matters more than cash flow. Assuming humble beginnings, strong incoming revenue indicates a healthy company. On the other hand, a large investment requires even greater incoming cash to make the company successful. 
Legally, remember that you are always the master of your own estate. No one can take that control away from you. Veterans should seek counsel in any situation that challenges their feelings about how to manage their money.
VAMBOA, the Veterans and Military Business Owners Association hope that this article has not only been valuable but provided some unique perspective.  We work hard to bring you important, positive, helpful, and timely information and are the "go-to" online venue for Veteran and Military Business Owners.  VAMBOA is a non-profit trade association.   We do not charge members any dues or fees and members can also use our seal on their collateral and website.   If you are not yet a member, you can register here:  
https://vamboa.org/member-registration/
We also invite you to check us out on social media too.
Facebook:  https://www.facebook.com/vamboa
Twitter:  https://twitter.com/VAMBOA
Do not forget that VAMBOA members receive significant discounts on technology needs.   Check them out here: https://vamboa.org/dell-technologies/