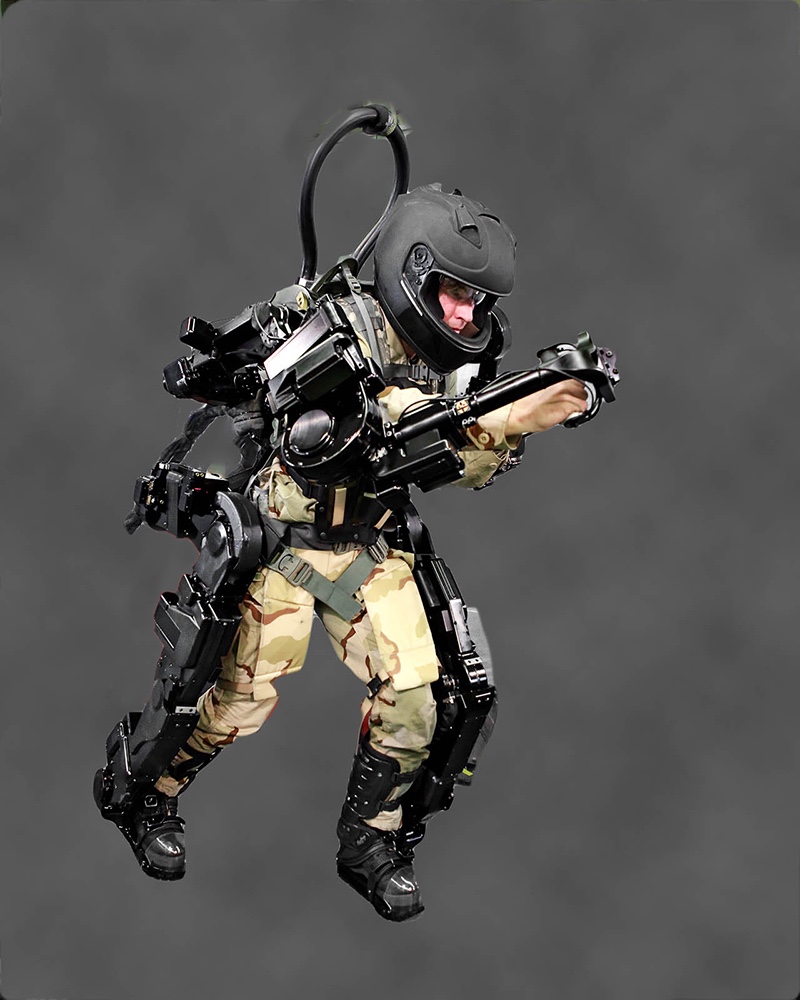 By Debbie Gregory.
The U.S. Army is investing millions of dollars in experimental exoskeleton technology designed to relieve some of the burdensome weight that combat troops carry into battle, with a view to creating "super-soldiers."
The technology is being developed by Lockheed Martin Corp through a $6.9 million contract award from the U.S. Army Natick Soldier Research, Development and Engineering Center under a two-year, sole-source agreement.
Canada-based B-TEMIA first developed the exoskeletons as a way to assist people who had mobility difficulties Lockheed Martin's is licensing ONYX, a battery-operated exoskeleton suit that straps on over clothing and uses a suite of sensors, artificial intelligence and other technology to aid natural movements.
The technology could be used to help soldiers carry the special equipment they need in the field, including weapons, body armor, night-vision goggles and advanced radios, which can weigh well over one hundred pounds.
OYNX uses electro-mechanical knee actuators, special sensors and an artificial intelligence computer to become familiar with the user's movements and apply the right torque at the right time to assist with walking up steep inclines and lifting or dragging heavy loads
In mid-December, Army researchers and soldier equipment officials held a three-day exoskeleton event at Fort Drum, New York, known as a User Touch Point event, that allowed technology vendors, requirement developers and engineers to gain soldier insights on current exoskeleton technology
Keith Maxwell, the exoskeleton technologies manager at Lockheed Martin Missiles and Fire Control, said people in his company's trials who wore the exoskeletons showed far more endurance.
"You get to the fight fresh. You're not worn out," Maxwell said.
Maxwell, who demonstrated a prototype, said each exoskelelton was expected to cost in the tens of thousands of dollars.
In 2014, Special Operations Command began its quest to develop the Tactical Assault Light Operator Suit (TALOS) an Iron Man-type suit that would provide operators with full-body ballistics protection and increased physical performance. The program has produced a number of prototypes, but still faces many challenges.