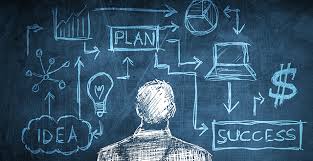 By Debbie Gregory.
In what could be groundbreaking legislation, members of Congress are considering a bill that would allow Veterans to use their GI benefits to start businesses, rather than using them for a college education.
Appropriations Subcommittee on Military Construction and Veterans Affairs member Rep. Jeff Fortenberry (R-Neb.) is drafting the legislation, which could potentially lower the $1.4 billion the Pentagon spent in 2013 on unemployment for former military personnel.
Sen. Jerry Moran (R-Kan.), a member of the Veterans' Affairs Committee, will introduce companion legislation in the Senate.
The idea has the backing of the military service organizations the American Legion, Iraq and Afghanistan Veterans of America, and others.
The education benefit can be as much as $260,000 for four years at a private college or university. For Veterans who aren't interested in attending college or transferring their benefits to a dependent, this would be a great option. It certainly is better than leaving the benefit on the table.
Congress has worked in the past to help veterans receive small business loans. The Servicemen's Readjustment Act of 1944 was a similar law that allowed Veterans to buy a farm, home or business property. It expired in 1956.
Fortenberry's bill would create a three-year pilot program for 100 eligible veterans each fiscal year. Participants would be able to use up to three years of educational benefits to start or purchase a qualified business.
Participating Veterans would have needed to serve three years of full-time active duty. If they left active duty due to a service related disability, the time period is reduced to 24 months. Veterans would be required to apply for the program no more than 15 years after leaving the service.
In order to move forward with the program, Veterans would have to attend a boots-to-business course at an accredited university. Another caveat is that they would have to have their business plans approved.
The business startup modification to the G.I. Bill would have to be drawn up with safeguards to ensure that veterans have a chance for success. Since most startup businesses fail, the G.I. Bill proposal would need guarantees that Veterans applying for the program would receive mentorship and training.
The Veteran and Military Business Owners Association (VAMBOA) is a non-profit business trade association that promotes and assists Veteran Business Owners, Service Disabled Veteran Owned Businesses (SDVOB) and Military Business Owners. Small businesses are the backbone of our economy and responsible for job generation. That is why VAMBOA provides its members with Business Coaching, Contracting Opportunities, a Blog that provides information, Networking contacts and other resources. Membership is FREE to Veterans. Join Now!
VAMBOA: GI Benefits for Business Instead of Education?: By Debbie Gregory