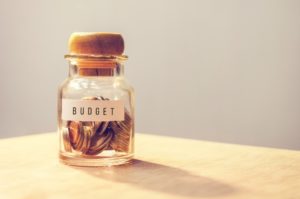 By Debbie Gregory.
Have a great idea for a business but very little money? Don't let that stop you! While starting a business with very little capital can be challenging, it can be done.
In any business, cash flow is everything, so starting with very little capital works best if you get paid immediately, have low overhead, and don't have high inventory or labor expenses. You also need to plan carefully and conserve all the cash you can. Every dollar spent must be a dollar that is going to grow your business.
By building your business around your skills and knowledge, you can avoid having to rely on outside assistance. When you do require outsourcing, get the best deal you can on what you actually need. You can drop $500 on fancy business cards, or $50 on traditional ones. Choose wisely.
Generate buzz for your business through word of mouth and social media, which is a great way to gain exposure and interact with potential customers.
As you launch your business and for the first few years, you will probably be the person who puts in the highest number of hours for the lowest pay. Try to have your personal financial house in order prior to launching your business.
Hold off on opening a brick and mortar location unless and until you absolutely have to. It's not just the rent, but also utilities, insurance, etc.
When given the opportunity to buy new, don't! Almost anything you need, from office furniture to manufacturing equipment, can be purchased used or even leased.
Learn how to track your income and expenses and be able to determine which activities are profitable and which aren't.
Outsource as many of your business needs that you are able to until you are at the point where you need to hire employees.
Be prepared to dedicate everything you have into making the business a success. But remember that the habits you learn growing a lean business will serve you well in the future.