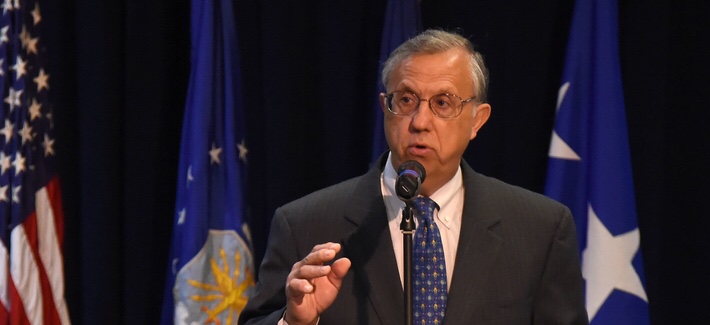 By Debbie Gregory.
Shay Assad, the Director of Defense Pricing and Contracting Initiatives (DPC), in the Office of the Secretary of Defense (OSD), U.S. Department of Defense (DoD) has been removed from his position.
Trump administration officials have reassigned the Pentagon's former top weapons-buying negotiator after he racked up hundreds of thousands of dollars in travel costs and pushed a controversial plan to slow payments to defense contractors.
Assad has been reassigned to a post unconnected to the contract negotiating team he has led for the last seven years. The move comes after he pushed to have contractor payments tied to their performance instead of to production milestones. Additionally, Assad had a special arrangement that allowed him to live in the Boston area and commute regularly to Washington, which cost over half a million dollars since 2012.
Officials also say Assad's reassignment is, in part, due to a sweeping reorganization of the Defense Department's acquisition directorate in which leaders determined they wanted the head of pricing to be located inside the Pentagon.
Pentagon officials describe Assad as a shrewd negotiator who has saved taxpayers hundreds of millions of dollars by getting better deals with major defense contractors. But some current and former officials also describe him as a bully who needed to be monitored by his superiors out of fear he would overstep his authorities.
Prior to his government service, Mr. Assad had a 22-year private sector career in the defense industry. From 1978 to 2000, Mr. Assad worked for the Raytheon Company, holding positions including Vice President – Director of Contracts; Senior Vice President, Contracts; Executive Vice President; and Chairman and Chief Executive Officer of Raytheon's Engineering and Construction (RE&C) business with eleven offices world-wide, revenue of $2.7 Billion, and 15,000 employees. In his contracting positions at Raytheon, he was responsible for over $20 Billion in contract negotiation and administration activities in all of Raytheon's businesses – both government and commercial.