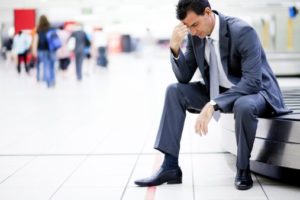 By Debbie Gregory.
New business owners will discover themselves under a lot of pressure trying to avoid slipups. To help you avoid the common mistakes made by many entrepreneurs, here are a few easy tips to follow.
Make a business plan, and most importantly, stick to it. This will be your roadmap, and if you wing-it too much you will get lost. A lot of entrepreneurs wrongly think that they can deal with problems as they come up (being responsive instead of pre-emptive).
Unless you are selling retail products, don't worry about 'location, location, location' just yet. Most customers and clients don't care about where you work. All they care about is the quality of your product or work, so save your money and don't open an old-school brick-and-mortar location in the very beginning if you have other options.
Do your market research. Create products and services that customers actually want to use, not just what you think they want. Be original, and make sure there is or will be demand for what you're offering. With the internet, you have a world of resources at your fingertips, so take advantage of it. Check out your competition, average startup costs, and when you can expect to become profitable.
An internet sales and promotion plan is a must for every business. Your online existence can help you draw new clients, post advertising material, and get in touch with prospective associates. The best way to gain the most exposure for your small business is via social media marketing, which offers the additional benefit of being free.
Be willing to take risks, but avoid making rushed decisions. It is a good idea to sort out a list of pros and cons for every uncertain new idea you want to test and weigh your odds. Ask for advice from your partners and friends and acquire knowledge from their mistakes.