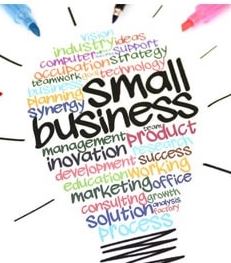 By Debbie Gregory.
When considering small business marketing ideas, the first thing you should think about is your audience. Who are they? What do they do? How can you help them do it better? Having adequate knowledge of your target audience helps make your marketing more effective and cost-efficient.
Establishing a buyer/user "persona" is vital to understanding your current customers and identifying potential future customers. This information allows you to produce what you need to meet the specific needs of your audience, be it products, services or content. Clickbait and countless sales pitches aren't the way to gain trust from your network. Instead, make it your goal to reach your audience on a more personal level. Show them you understand them and care about their wants and needs.
To develop a good idea of who your customers/users are, you need to conduct market research. The best place to start is with your existing customers/users, and can be garnered from surveys, questionnaires and interviews. If you're sending these requests out by email, make sure your emails are coming from a recognizable sender name, make sure the subject line tells the reader what's in the email, and make sure the content is visually appealing with a clear call to action.
You can also utilize social media and in-person interviews. Offering a coupon or discount for their participation is a good incentive.
Be sure to analyze the data you collect to understand your ideal customer/user so that you're in a better position to target your advertising campaigns effectively.
Additionally, use your website analytics to see where your visitors come from, the keywords they are using to find you, and what they're doing on the site. This will give you further insights into your buyer/user persona.
Knowing your customer/user persona enables you to communicate with them more effectively, which should help you to grow your customer/user base, which in turn will grow your business.