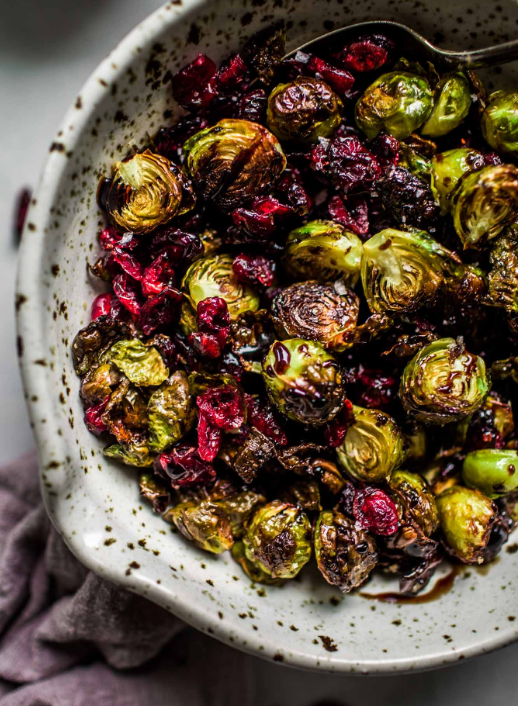 By Debbie Gregory.
This is one of the easiest recipes that you can make and I love easy.  During the holiday season, we have a ton of additional responsibilities especially veteran and military small business owners. It is important to make sure you don't overdo and stress out instead of enjoying these special days with your family and friends.
This recipe only  takes 15 minutes of preparation and 30 minutes to cook and you have a delicious and healthy side dish for you holiday feasts  This makes 10 to 12 servings.   Please rate it too and send us your opinion and favorite recipes to info@vamboa.org
Ingredients:
3 pounds Brussels sprouts
1/2 cup olive oil
1 cup sugar (if you avoid sugar, there are low calorie substitutes to use)
3/4 cup balsamic vinegar 1 cup dried cranberries
Directions:
Preheat the oven to 375 degrees F.
Trim/clean the Brussels sprouts, then cut them in half. Arrange on 2 baking sheets and toss with the olive oil. Roast until brown, 25 to 30 minutes.
Combine the balsamic vinegar and sugar in a saucepan. Bring to a boil, then reduce the heat to medium-low and reduce until very thick.
Drizzle the balsamic reduction over the roasted sprouts, then sprinkle on the dried cranberries.
This is so yummy but only if you enjoy eating brussels sprouts….