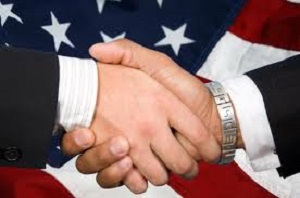 Obtaining government contracts can significantly increase a small business' chance of success. The U.S. government awards close to $500 billion to buy goods and services each year. More than $100 billion of those contracts are designated for small businesses. Small business owners would be wise to capitalize on the government's need for contracting them. However, contracting with the government is much different than selling to the private sector.
There are resources for small business owners who wish to locate and obtain government contracts. Federal Business Opportunities, also known as FedBizOpps.Gov, is funded by the American Recovery and Reinvestment Act of 2009. Their website, www.fbo.gov contains a wealth of information. The main function of the site is to allow government "Buyers/Engineers" to post, manage and award contract listings, and allow vendors/small business owners to search, view and retrieve the contract listings. Hundreds of opportunities appear on the site daily. There are currently more than 22,100 contract opportunities posted.
The FedBizOpps site also includes business training information and site user guides. The site posts information about events, news and changes in policy. Buyers and vendors need to set up a user account to access the site.
Another valuable resource that small business owners looking to obtain government contracts should utilize is the U.S. Small Business Administration (SBA). The SBA works with federal agencies to ensure that at least 23% of government contracts are awarded to small businesses. The SBA's website, www.sba.gov offers small business owners dozens of courses in government contracting. Each course is online and self-paced. These courses are free to use, but each course requires users to complete a registration form. The courses can be found on the website's, Government Contracting Classroom portal.
The ability to obtain government contracts can make or break a company. Armed with the right tools, any small business can be awarded valuable government contracts. Make sure that your business is properly equipped to succeed.