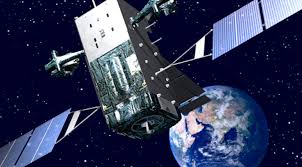 By Debbie Gregory.
The Air Force wants a new missile warning constellation that would be more survivable against counter space weapons that are currently being developed by China and Russia. To that end, Lockheed Martin has been awarded a $2.9 billion Air Force contract for three missile-warning satellites known as next generation overhead persistent infrared.
The scope of the contract allows for analysis, design/development, hardware procurement, early manufacturing, and risk reduction efforts.
Known as Next-Generation Overhead Persistent Infrared Satellites (Next-Gen OPIR), the satellites will replace the current Space Based Infrared System, or SBIRS. Military officials had hinted for some time that the SBIR program was due for a correction. SBIRS has not been widely supported. Critics say it has become a poster child for military acquisitions that cost too much and take too long to produce.
The Air Force is the lead agency for procuring next-generation OPIR satellites.
Lockheed Martin Space Systems in Sunnyvale, California will manufacture three geosynchronous earth orbit space vehicles, to be completed by April 2021. Northrop Grumman was selected to develop the polar orbit satellites.
"As we develop these new systems, speed matters," Air Force Secretary Heather Wilson said in a statement. "We are focused on providing a missile warning capability survivable in a contested environment by the mid-2020s."
The Air Force currently operates 77 satellites vital to national security that provide communications, command and control, missile warning, nuclear detonation detection, weather and GPS for the world. Legislation passed in 2016 gives the military license to expedite the procurement of next-generation satellites.
Lockheed Martin will be "working closely with the Air Force on the rapid development of next gen OPIR's more advanced, resilient missile warning capability," according to Lockheed Martin spokesman Chip Eschenfelder. "We understand the need to 'go fast' while improving our national security posture against emerging threats around the world," Eschenfelder added.
The Air Force has said there will be a separate industry competition for the sensor payloads.