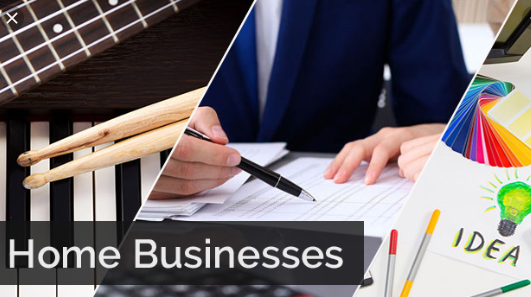 By Debbie Gregory.
Part 3

There are many challenges with any business, including a home-based business.  To help ensure your success, establish your brand, get the word out, and build your reputation Below are some tips for Branding and Marketing your Home-Based Business:
Identify your target market:
You are more likely to gain business if you have a clear idea of who your target customers are or will be. You need to research potential customers and determine who may be interested in your product or service, identify the specific demographic you want to reach, review your existing industry competitors, and identify the characteristics that you want to highlight about your products and services.
Make sure that the products or services you offer match the needs of your target clients. Find what makes your business stand out from your competition and highlight it. Determine how you will fulfill the promises you make to your customers and how you will you make them connect personally with your business. When you are able to help people relate personally to your business, they are more likely to gravitate toward your products and services.
Create an awesome website:
In our technologically advanced world, your business will need a unique URL (web site address) and user-friendly website that is mobile friendly. If you are web savvy you can certainly create your site yourself but hiring a professional to get it up and going is usually your best bet. A professional will know exactly what your site needs, help you write the site's content, and make sure it is optimized for search engines.
Whether you hire a pro or you decide to go it alone you will need:
A domain name or URL name:
This is your site's address on the Internet (i.e. google.com or amazon.com). Write out a list of 5 or 6 URLs you would like for your business, as your first choice may be already taken. It is best to select a domain name that is short, easy to remember and ties in with your branding. Avoid hyphens, special characters, or numbers.
A website host:
Your website will need to be located on a server or "host" in order to be viewed on the web. There are plenty of reputable web hosting companies out there. Do your research and choose the one you feel is right for you and your business.  If you plan to grow your business with online sales, make sure you select a company that has the capacity you will need as you grow. Try to avoid the cheapest options, they are cheap for a reason.
Put together your design:
The look and feel of your website should match your business and align with its goals. Choose colors that represent your company. Keep it consistent with any other marketing materials you have already created. Make sure to incorporate a compelling home page or landing page that captures your customers' attention right away; use concise messages and make sure all photographs and visuals are of the highest quality; make sure that you are easy to find and use a navigational menu that helps your visitors move through your site with ease; avoid visual clutter and keep your content up to date; also make sure that you place strategic calls to action throughout your website ("sign up" or "subscribe" buttons placed in notable locations).
Set up your store and any online payment options (if necessary).
If you are selling products or services directly on your website, you will need to setup online payment options and connect them to your new website.
Last checks before launch:
Before you finalize and publish your website you will want to make sure that it loads as quickly as possible. You will also need to check and be sure that it's mobile friendly as smartphones are increasingly used for online shopping. You want your website to be easy to use, accessible, and convenient for all your customers.
Create a matching blog and post regularly:
The blog ideally should be housed underneath your main website. Blogs are a great marketing tool for businesses as they help you enhance your social media presence, they help you establish yourself as an expert in your industry, they help increase your customer base, they increase your company's visibility on the web, they help develop your brand, they help your brand build trust with your customers, they help you grow your email list, and they can be valuable for gaining better and more frequent customer feedback. Blogging can also help improve your business's search engine optimization (SEO) by increasing your back linking, adding more frequent new content to your site, and increasing overall traffic to your website.
Create and regularly post to social media platforms:
Social media is a great way to market your business, website, and offerings to customers. Setting up an account is totally free and allows you to directly connect with you customers' interests, opinions, preferences, and changing needs. Social media helps you increase your brand's awareness, helps build your reputation, creates loyal followers, improves your SEO, and increases click-through traffic to your small business's website (just make sure that all of your social media platforms link back to your website).
Collect email addresses and send out regular newsletters.
Newsletters are an awesome marketing tool to help you build trust and rapport with your customer base. They establish a regular communication channel that can lead to stronger business relationships. Use newsletters to showcase your expertise in your industry; share new products, services, or promotions; highlight your company, your employees, and your clients; you can also toss in a bit of humor or appropriate holiday posts to keep it interesting and not so focused on selling.
We encourage Veteran and Military Business Owners to join VAMBOA, the Veterans and Military Business Owners Association.   There are not any dues or fees charged to our members.  Here is a link to join:  https://vamboa.org/member-registration/