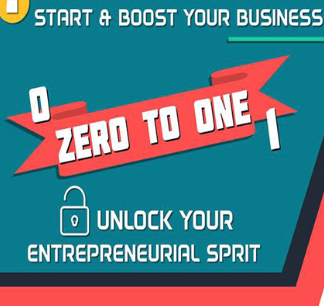 By Debbie Gregory.
"A good plan, violently executed now, is better than a perfect plan next week."
~ General George S. Patton
It can seem like all the good business ideas are already taken but there has never been a better time to start a business than right now. Actually" the getting started part" is the hardest part for most people. So the question is how do you get from zero to one?
Don't over plan.
The temptation to spend inordinate amounts of time planning and outlining every single tiny detail to formulate the perfect business plan is real but don't fall for it!  While planning is obviously important, you don't want to get stuck before you have even begun. Additionally, once you start your business, your carefully crafted plans will be forced to change over and over again. First put get your early thoughts and important plans down on paper including a realistic concrete start date for your business. Next action is key so launch your plan.
Just do it!
Your first attempts at your new business regardless of the type of business you start may be a bit awkward, but you need to get out there as quickly as possible. Early is a lot better than perfect. As you journey along with your business, you will have multiple opportunities to nail down all the specifics in your sales, marketing, projects, offerings, employees, branding, websites, social channels, and so much more. All these things will evolve over the life of your business.   Nothing is set in stone to truly build a successful business. Be prepared to work hard, fail a bit, and learn a lot from your successes and failures.
Hustle!
Your beginnings will be more humble and awkward than you can ever imagine. Never be afraid to get out there and hustle. Don't expect overnight success either. You will gain so much knowledge about yourself, your market, your ideal customer and more by getting out there and simply doing it.
At every stage of your success you need to be laser focused on moving forward as quickly as possible. Action is the key to getting from zero to one. You will not move your business forward by sitting on the sidelines waiting for it to fall into your lap. Take a chance and make that leap of faith! You will only regret the actions you did not take.