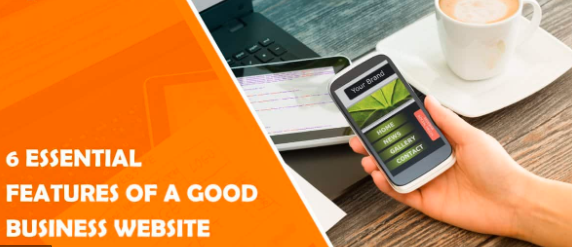 By Debbie Gregory.
Today, having a quality website is the cornerstone of your business's online presence and overall marketing efforts. Your website should attract visitors, build their trust, engage and inform them, and finally convert them into customers. Keeping all of this in mind, there are key elements that your business website needs to be competitive in today's marketplace that include:
1.) High Quality, Clear, Clean Images:
The first thing a visitor to your site will see are the visuals displayed on the pages. These visuals include your logo, header images, product photos, portfolio pieces, etc. The human brain is wired to notice and remember images much more than text. Make sure that every single image on your site is crisp, clean, and interesting. Carefully selecting the right images and taking the time to take high-quality product photos will really bring your site to life and engage visitors.
2.) Include a Minimum of One Call to Action on Every Page:   
A call to action is critical to have on every page of your site. Most businesses have one or two on their home page but often forget to include them on the other inside pages of the site. A call to action is designed to help guide your prospective customers to reach out to you or make a purchase.
Calls to action are usually buttons that include phrases such as:
Buy now
Call today
Click here for more information
Get in touch
Get offer
Send us an email
Placing multiple calls to action on pages such as blog posts, about us, single-page landing pages, portfolio pages, testimonial pages, and other pages on your site will help reduce the number of visitors who navigate away from your website without taking further action.
3.) An About Us Page Is Essential to Your Business Website:
The second most viewed page on your website will be your About Us page. This page needs to be carefully worded so that it clearly spells out how your company can help your prospective customers as well as informing them about your business history.   Often it is most engaging when you tell your story in an interesting way.
4.) FAQ Pages Must Be Included on Your Business Website:
Most people like to do their own research before they reach out to a physical person. Having extensive FAQ pages that clearly answer the most common questions your business receives enables you to establish your company as an expert in your field.  It also saves you money on support costs as well as helping your customers ease their valid concerns on their own.
Stay tuned – Part 2 of this series on  "Essentials for Your Small Business Website" will review your value proposition, trust signals, social proof, and why your site should have separate landing pages for important services or products.