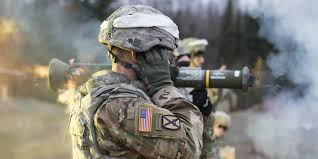 By Debbie Gregory.
Minnesota-based 3M Company has agreed to pay $9.1 million to settle claims that it knowingly furnished U.S. servicemembers with defective earplugs. The allegations were brought against 3M under the whistleblower provisions of the False Claims Act by Moldex-Metric, Inc.a 3M competitor.
The dual-ended Combat Arms Earplugs, Version 2 (CAEv2) were originally manufactured by Aearo Technologies, which was acquired by 3M in 2008. Aearo was aware of the plug's defects as early as 2000, many years before it and 3M became the exclusive provider of selective attenuation earplugs to the military. The defects rendered the plugs too short for proper insertion into users' ears. Additionally, the earplugs could loosen so gradually that the user wouldn't even notice, resulting in a further lack of protection.
Tinnitus and hearing loss are the VA's two most prevalent service-related disabilities according to the 2016 Annual Benefits Report issued by the Veterans Benefits Administration.
"Government contractors who seek to profit at the expense of our military will face appropriate consequences," said Acting Assistant Attorney General Chad Readler of the Justice Department's Civil Division.
The Combat Arms Earplugs were distributed to thousands of service members who deployed to Afghanistan and Iraq between 2003 and 2015.
"Properly made safety equipment, for use by our Soldiers, is vital to our military's readiness," said Frank Robey, the head of the Major Procurement Fraud Unit at the Army's Criminal Investigative Command. "Our agents will respond robustly to protect the safety of our military."
The False Claims Act allows whistleblowers to share in any funds recovered from a successful lawsuit, which means Moldex-Metric, Inc. will receive $1.9 million.
The settlement was the result of a joint effort by the Civil Division of the Department of Justice, the United States Attorney's Office for the District of South Carolina, the Army Criminal Investigation Command, and the Defense Criminal Investigative Service.