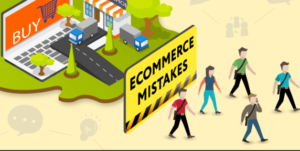 By James Pruitt – Senior Staff Writer
Newcomers Should Consider Breadth as well as Depth. In Fact, They Should Emphasize It!
Before broadening your scope, a Veteran Business Owner should develop a name for themselves in a niche field after finding demand for their services. A specific niche in the economy can ensure a minimum stream of income before the business slowly diversifies.
Remember, large online stores can suck the life out of smaller companies.  However, newcomers often have the flexibility to develop a neglected market share that the Goliaths simply don't bother with.  These stores often miss out on the market for specialists and hobbyists.   These segments can often give entrepreneurs a foot in the door to short-term profits as well as better things to come.
Find the Right Forums
What is the key to finding the right niche? Business owners should find the right place to familiarize themselves with their audience. 
To get their foot in the door, beginning marketers should do two things. First, narrow down your focus as much as possible. Two, make sure you are part of a community of fellow travelers.
Even for eCommerce, brick-and-mortar venues still matter. Perhaps a sports league or school group may break the ice of a frosty reception and lead to promising business relationships.
Remember the importance of finding the right clients early on. These clients may provide crucial positive feedback and referrals to help your business grow.
Use the Internet to its Full Potential
Social media often provides fertile ground for new connections. Unfortunately for marketers, some people simply aren't that active on social media. 
However, remember that the online world is full of workarounds. Some business owners simply may not use social media extensively. In such a case, the best option really is to get your start setting up social media accounts specifically for your business. 
Remember, the first customers often have the most to offer the business, in terms of feedback, referrals, and repeat patronage. The initial cultivation of these initial relationships can lead to the growth of your new social media sites.
Additionally, some of your best potential customers may avoid social media. Such clients may turn up on special interest and hobby sites. New business owners may benefit from engagement on these specialty sites. Never spam, of course, but developing relationships with fellow travelers could mean big business later. Here, the new business owner's depth of engagement with that special interest may come in handy. 
Develop Your Company in Phases
Starting a new business occurs step by step.  In the initial excitement, the grandest ambitions may distract even the most level-headed entrepreneur. However, no one gains from pouring resources into lofty goals before establishing a proper foundation.
Remember the value of initial marketing efforts. These measures set the stage for planning the scope of the enterprise, as well as the necessary operations procedures that may become the everyday life of the business.
The subsequent phases could refine the company's style of professionalism after its personality has been established. Here is the time to refine the culture and aesthetics to reflect the life of the company after it has already begun. 
Prioritize
On a related note, while it's true that the devil may be in the details, the perfectionist in us may lose sight of the "here-and-now" issues that really matter. Minor tweaks in website design matter less than, for example, procuring those crucial initial contracts and finding the right supply chains.
For example, changing the font on a website shouldn't take too much time when bigger work needs to be done. An office in its first few months can do with less than perfect décor. Sometimes, the best plan is to delay the little things, perhaps even until more specified expertise becomes available.
Summary 
Basically, new business owners should put first things first. A good business plan should come before a snazzy website, and an involved client base should precede expansion into unknown territory. The early stages of a business are an easy place to lose focus and shift in the wrong direction. These wayward shifts can waste time, and money, and in some cases even destroy the enterprise.
VAMBOA, the Veterans and Military Business Owners Association hope that this article has not only been valuable but provided some unique perspective.  We work hard to bring you important, positive, helpful, and timely information and are the "go-to" online venue for Veteran and Military Business Owners.  VAMBOA is a non-profit trade association.   We do not charge members any dues or fees and members can also use our seal on their collateral and website.   If you are not yet a member, you can register here:  https://vamboa.org/member-registration/
We also invite you to check us out on social media too.
Facebook:  https://www.facebook.com/vamboa
Twitter:  https://twitter.com/VAMBOA
Do not forget that VAMBOA members receive significant discounts on technology needs.   Check them out here: https://vamboa.org/dell-technologies/