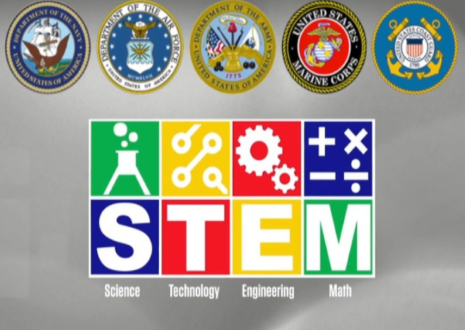 By Debbie Gregory.
Female veterans now-a-days are increasingly starting and growing businesses in STEM (Science, Technology, Engineer, Mathematics) fields. Women who served in the military are more likely to pursue a STEM-related occupation than their civilian counterparts.
Their military service background and exposure to dangerous environments better prepares them for the often-chaotic world of being an entrepreneur. Successful entrepreneurs are people who demonstrate high levels of confidence, independence, self-efficacy, and have solid decision-making skills; all of which a veterans usually possess.
There are still some challenges that female veterans face more than their male or their civilian counterparts.
Resources Needed by Female Veteran Business Owners in STEM Businesses:
1.) A Supportive Network
Having access to a supportive network of mentors and peers can be very challenging for a woman and that important for military-connected woman in STEM fields. Networks for women generally lack essential ties to other critical resources such as funding.
Growing a network is time consuming and requires a solid strategy to be successful. To cultivate a good network, with a wide variety of contacts, women veterans should commit themselves to attending an array of events including conferences, business-focused programs, trade shows, and more. Be genuine and be mindful that you aren't only focusing on selling your business, learn from others and cultivate a meaningful network.
2.) Help with Resources
The key to obtaining the resources you need as a woman veteran is to be honest and direct about where your business is and what challenges you face. Some find local small business development centers helpful.  Often as a veteran, there are many programs tailored to your specific demographic. Do a quick Google search and you will find a wealth of online resources that will help guide you in the right direction.
3.) Funding from Alternative Sources
Women in STEM fields experience challenges when seeking business capital. Women owned businesses typically raise smaller amounts of capital and usually rely on personal funds as their primary source of financing. Looking towards alternatives such as crowdsourcing or group funding platforms (such as GoFundMe) can be instrumental at early stages for women seeking capital. Utilizing alternative sources can help move you into the next growth phase as large banks are more likely to fund companies that already posses their initial capital.
Your military life has prepared you for many challenges that are unique to your service and will greatly benefit your life as a civilian. Seeking assistance from other female veterans as well as addressing issues specific to your unique role will help you gain the insight and help that you need to be successful as a civilian entrepreneur.