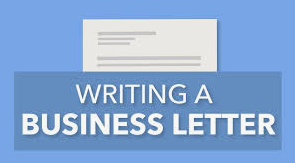 By Debbie Gregory.
Technology has made communication fast and easy.  With this said, certain situations call for more than a 140-characters. Though it may seem a bit antiquated, a well-written business letter still remains vital in our ever-changing world.
It is very important that you know how to write a proper business letter.  A business letter should include formatting, proper spelling and grammar, proper spacing, font usage, layout style, and more. Proper business letters show commitment and care while an improperly formatted business letter shows that you are unprofessional, inexperienced, or not detail oriented.
Whether you need to write a cover letter to get your foot in the door to your dream job or express thanks to a business partner or client, a carefully crafted business letter can really make you and your company stand out.
Common Types of Business Letters
These are the most common types of business letters:
Cover letters: Generally, describes what is enclosed and provides a description of what the receiver should do with it.
Sales letters:These letters go over your offering and why the reader should purchase goods or services from you. Always provide clear contact information so that they can easily respond to you.
Thank You letters: These should either go over the details about what someone did and how it helped you or be a simple thank you for a purchase.,
Complaint letters: These should go over that you are displeased, and why, without seeming angry. Then, suggest how the reader of the letter could correct the situation for you.
Adjustment or response letters:This is a response to a complaint letter, and you should be humble in the response and offer potential solutions. These can be great relationship builders if done correctly.
Bad news letters:These are supposed is to soften the blow but be direct.
Memos: Quick and to the point. These are usually used within a company for news and directives.
Congratulatory letters: These are short letters that simply state congratulations to someone for a recent achievement.
Resignation letters: This letter is to notify that you are leaving a position, providing written notice of your last day of employment. They should always be polite and to the point.  You need to decide if you want to include reason for your resignation.
Business Letter Parts
Every business letter should have the following seven parts:
The sender's address
The date
The recipient's address
A professional salutation
Body (the actual letter)
Closing with your signature
A list of enclosures or any items that accompany the letter (if applicable)
Formatting Your Business Letter
The format of the letter is very important:
Fonts: Avoid fancy or cute fonts in business communications. Select a standard font such as Times New Roman, Arial, or Helvetica at size 12 and keep it consistent within the letter.
Alignment:All business letters should be left-aligned for readability.
Spacing:Letters should flow normally and be single-spaced between sentences in order to maximize space on the page and double-spaced between paragraphs.
Margins:A 1″ margin is best to maximize space.
Tone of the Letter
Your tone will set the mood for the entire letter. Make sure that you:
You are not sarcastic or inflammatory but state the facts
Do not boast.
Avoid arrogance.
Stay professional.
Be conversational.
Be concise.
Be thoughtful of the reader.
Word Choice and Grammar
Keep in mind that when you are writing a business letter, your  word choices can make it or break it. Be direct, be simple, avoid obscure words or technical jargon and make sure that you are using words in the correct context. The most important thing is to avoid grammatical mistakes. They show the reader a lack of professionalism and attention to detail.
Your business letter can be a powerful tool for developing relationships and showing people that you are committed  because you took the time and care to write, format, print, and mail a letter.  You do not want that letter to lose any of its power due to unprofessional formatting, a poorly written body, or easy to correct grammar and spelling mistakes.  Always proof whatever you write.