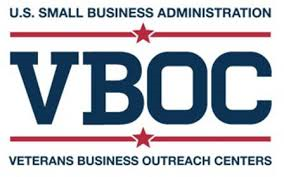 Each year, the U.S. Small Business Administration (SBA) helps more than 200,000 veterans, service-disabled veterans, and National Guard and Reserve service members, and military spouses start and grow their small businesses.?  The SBA will be adding six Veterans Business Outreach Centers (VBOC) to the existing 13, bringing the nationwide total to19.
Each VBOC will provide entrepreneurial training, comprehensive business assessment, and mentoring to active duty service members, veterans and service-disabled veterans, National Guard and Reservists, and military spouses interested in starting a small business.
The new VBOCs will be located as follows:
Center for Women & Enterprise (CWE), Providence, RI
University of Hawaii, Honolulu, HI
Georgia Southern University Research & Services Foundation, Statesboro, GA
Cochise County Community College District, Sierra Vista, AZ
University of Texas at Arlington, Arlington, TX
MiraCosta College, Oceanside, CA
Existing VBOCs are located as follows:
Veterans Business Outreach Center at Mississippi State University, Starkville, MS
Big Sky Economic Development Authority, Billings, MT
WBDC Chicago, Chicago, IL
Community Business Partnership, Springfield, VA
Hampton Roads Veterans Business Outreach Center, Norfolk, VA
Veterans Business Outreach Center at Gulf Coast State College, Panama City, FL
Veterans Business Outreach Center at Fayetteville State Univ., Fayetteville, NC
VetBiz Central, Inc., Flint, MI
University of Texas Rio Grande Valley, Edinburg, TX
New Mexico Veterans Business Outreach Center, Albuquerque, NM
Veterans Business Resource Center, St. Louis, MO
Business Impact NW, Seattle, WA
Veterans Business Outreach Center – Region IX, Sacramento, CA
VBOC locations were selected based on "Boots to Business" program demand, military installation, and transitioning population data.
VBOCs support transitioning service members as they begin self-employment or entrepreneurship. Part of the VBOC funding is used to cover costs involved in doing outreach to increase participation in the Boots to Business entrepreneurship training program on military installations in the U.S. and its territories.
Veterans business development is available in each state at SBA District Offices and at VBOCs located throughout the U.S.  To learn more about additional opportunities for veterans available through the SBA, visit www.sba.gov/vets.