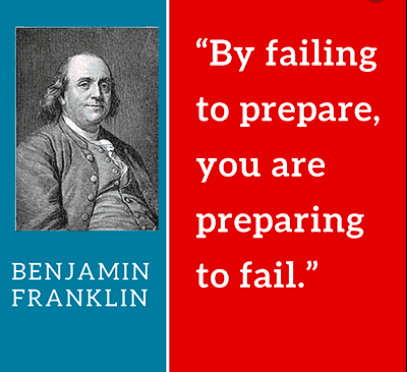 By James Pruitt, Senior Staff Writer
No mere cliché can provide a solution to the difficult project of planning for a company's future. Each business differs both internally and in relation to its circumstances. Many strategists recommend a four-step process for assessing strengths, weaknesses, opportunities, and threats. For convenience, we can refer to this process as a "SWOT" analysis.
Wise business owners carry this analysis through a discussion phase, development phase, and a review and updating phase. This adaptable framework ensures the bases are covered for entrepreneurs laying out their plans for success.
The Discussion Phase
At the discussion phase, remember to involve employees in discussions about strengths and weaknesses. The initial phases may require the most painful analyses of the SWOT process, requiring sincere feedback from diverse sources. The leadership can consider available human assets, as well as material resources and available business networks. Managers can gauge strengths and weaknesses through careful assessment by those overseeing each business process.
Following the assessment of strengths and weaknesses, the business is ready to gauge opportunities. The earliest assessments of available opportunities can provide an exciting chance to sound out the aspirations of all involved. Certain team members may have skills or talents that could propel the company in a new direction. Maybe the team possesses technical expertise that allows partnership with nearby potential rivals. At this stage in the SWOT analysis, the business owners can perform a wholistic assessment to connect the wealth of the company's resources with the surrounding economic landscape.
Finally, a SWOT analysis assesses threats. Potential threats may include market saturation, logistical challenges, and labor shortages.  Threats are often more difficult to identify than opportunities. Leadership should prepare to roll up their sleaves and face any hard truths in this discussion.
The Development Phase
The development phase allows the leadership to implement the knowledge gleaned in the discussion phase. Here is where the strategic plan takes shape. Many analysts consider five components essential to a strategic plan: a vision statement, a mission statement, goals and objectives, and details regarding a cycle of regular updating and review. The goals of the business should be clearly measurable. Also, a company's goals should anchor in realistic assessments of its capacities.
The Reviewing and Updating Phase
The review and updating phase assess the cycles by which the company will adapt and evolve. Strategic plans are fluid, living documents, and periodic reviews ensure the strategy maintains relevance in the current environment.
The management should designate a certain person to oversee the regular updating of company policies and strategies. The company's vision should actively engage with surrounding realities, and react as necessary to shifts in values, economic opportunity, or goals of the stakeholders. These updates can occur yearly, monthly, or biannually as needed. Owners must not allow strategies and policies to go stale. Running a business is a dynamic process. Without thorough periodic reviews, any number of changes can sneak up on a business, possibly even challenging its relevance.
Importance of a Strategic Plan
Maintaining relevance is a dynamic process. However, the above framework can walk the management through the process and cover the main priorities while allowing flexibility with the specifics of the business. The process should begin as soon as possible, in order maintain direction through all phases of a business's development. Preparation is key, and wise strategic planning is necessary to ensure healthy engagement with any challenges ahead.
VAMBOA, the Veterans and Military Business Owners Association hopes that this mini-series on "Strategic Planning" has been valuable.   We work hard to bring you important, positive, helpful, and timely information and are the "go to" online venue for Veteran and Military Business Owners.  VAMBOA is a non-profit trade association.   We do not charge members any dues or fees and members can also use our seal on their collateral and website.   If you are not yet a member, you can register here:
https://vamboa.org/member-registration/
We also invite you to check us out on social media too.
Facebook:  https://www.facebook.com/vamboa
Twitter:  https://twitter.com/VAMBOA
Don't forget that VAMBOA members receive significant discounts on technology needs.   Check them out here: