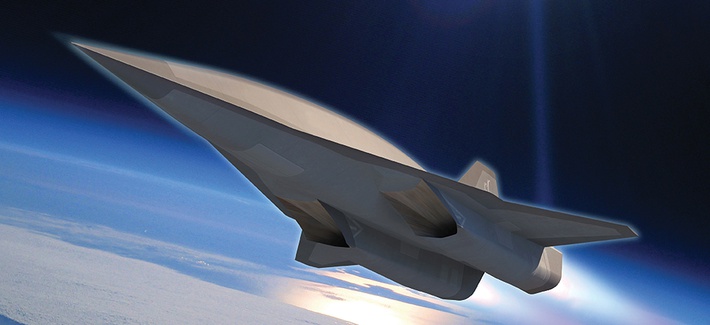 By Debbie Gregory.
Washington is stepping up its efforts to develop and field hypersonic weapons as it competes to retain America's technological advantage. To that end, Lockheed Martin has secured a contract worth close to $1 billion to provide hypersonic cruise missiles to the U.S. Air Force.
Hypersonic weapons — ones that can fly five times faster than the speed of sound — are a top priority of Michael Griffin, the defense undersecretary for research and engineering.
The indefinite-delivery/indefinite-quantity contract is for the "design, development, engineering, systems integration, test, logistics planning, and aircraft integration support of all the elements of a hypersonic, conventional, air-launched, stand-off weapon."
"This effort is one of two hypersonic weapon prototyping efforts being pursued by the Air Force to accelerate hypersonics research and development," service spokeswoman Ann Stefanek said in a statement. "The Air Force is using prototyping to explore the art-of-the-possible and to advance these technologies to a capability as quickly as possible."
The other prototyping program is the Air Launched Rapid Response Weapon (ARRW).
"Design, development, production, integration and test experts from across Lockheed Martin will partner with the Air Force to achieve early operational capability and deliver the system to our warfighters," said John Snyder, vice president of Air Force Strategic Programs at Lockheed Martin. "We are incredibly proud to be leading this effort."
According to the Air Force, the ARRW effort is pushing the art-of-the-possible by leveraging the technical base established by the Air Force/Defense Advanced Research Projects Agency (DARPA) partnership.
Recent thinking from senior Air Force weapons developers had held that US hypersonic weapons might first be deployable by the early 2020s. Hypersonic drones for attack or ISR missions, by extension, were thought to be on track to emerge in the 2030s and 2040s.
But the aggressive new Air Force hypersonic weapons prototyping and demonstration effort is expected to change this time frame in a substantial way.