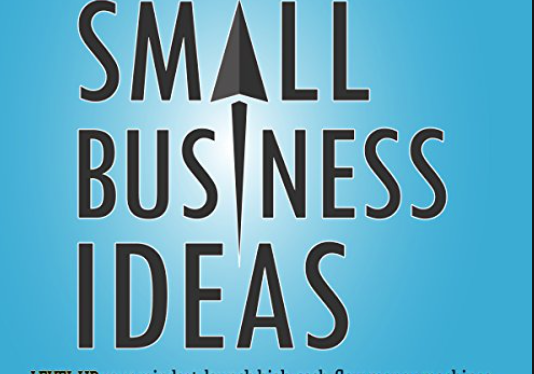 By Debbie Gregory.
Thanks to the Internet, people can make a steady income from wherever they are utilizing a variety of skills. All you really need is an Internet connection, a computer, and an idea. Below are even more small business ideas for you to consider if you are looking to start a business or need a second income stream.
21.) Freelance Writer or Editor
Do you love to write? Content creation is a huge part of marketing in today's world and companies are always looking to add good writers to their teams. You simply need good writing and editing skills.
22.) Professional Blogger or Social Media Influencer
Blogs and being a social media influencer are both great ways to make money. The pros make money selling advertising and affiliate marketing on their own blogs or social channels. They also get paid to blog for other companies and travel or use products to promote them. Popular topics include travel, cooking, health, technology, finance and more.
23.) Proofreading Services 
Similar to writing services, a good proof reader is worth their weight in gold! If you love grammar and punctuation, consider offering your services to others. You can even promote your service on websites like Upwork, LinkedIn, and other places where prospective clients may look.
24.) Social Media Manager
If you are a social media expert, managing Facebook, Twitter, Pinterest, LinkedIn, and other social channels for others can be a lot of fun. You will need to help the company keep up with the latest trends and tricks for building and engaging their audience, but if you have the skills and desire, this can be a very lucrative side business.
25.) Photographer
This is another great side job for someone already in the field or even an aspiring hobbyist. This is not an easy one to start unless you already have the correct equipment and knowledge. If you aren't a pro yourself yet, you can team up with professionals at a lower rate to learn the trade. It is also best to select a photography niche and focus on it such as sporting events, weddings, family portraits, pet portraits, etc.  Instead of trying to do all of them, select one as each niche has its own challenges and special equipment.
26.) Sell Photographs
If you have the equipment and a passion for photography, but do not wish to be a photographer, you can also sell the photos you take to stock photography companies. Sites like Shutterstock and iStock by Getty Images will allow you to sell photos for money.
27.) Graphic Designer 
If you already work as a designer, consider offering your services on the side. You can network through business networking groups and in places where businesses look for graphic designers, such as Upwork and LinkedIn to start building your side clientele. If you have other related skills, such as animation and web development, you can further broaden your offerings and generate more business.
28.) Web Designer
Every company needs a good quality website. If you have the skills to build it – offer those skills!
29.) Search Engine Optimizer (SEO) 
As a web designer, you should have experience with SEO or Search Engine Optimization.  SEO is complex and challenging to get right and this is particularly true because the major search engines are constantly changing how they rank and display sites in searches. If you have good SEO skills, you can make quite a good amount of money offering those skills to companies.
30.) Shoot or Edit Video
Video is an incredibly popular marketing tool today. It is one of the best, most engaging, ways for companies to communicate their messages to consumers. If you have the skills and equipment to shoot or edit video, this is a great way to make some extra cash.
We at VAMBOA, hope you have enjoyed this mini-series. Today's digital environment makes it so easy to monetize your existing skills and passions. Whether you are looking to create a full-time business or simply want to make some cash on the side, there is never a bad time to begin.
VAMBOA, the Veterans and Military Business Owners Association hopes that this article has been valuable.   We work hard to bring you important, positive, helpful and timely information and are the "go to" online venue for Veteran and Military Business Owners.  VAMBOA is a non-profit trade association.   We do not charge members any dues or fees and members can also use our seal on their collateral and website.   If you are not yet a member, you can register here:
https://vamboa.org/member-registration/
We also invite you to check us out on social media too.
Facebook:  https://www.facebook.com/vamboa
Twitter:  https://twitter.com/VAMBOA