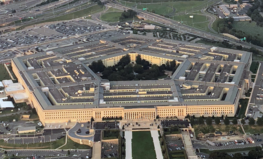 By Debbie Gregory.
Silicon Valley and the U.S. military have built their successes on completely different cultures: tech companies have a culture of rapid innovation, while the Pentagon is slow-moving. And recently, a wave of anti-government sentiment has driven several prominent technology firms to cancel major Washington contracts. But much to the disappointment of many of their employees, there are still many Silicon Valley companies that are eager to sell artificial intelligence (AI) products to the U.S. military.
Despite pressure from many in the tech world to keep their products off the battlefield, there is a less vocal but still sizable group of companies that argue that working with the government can help save lives.
The concept of lethal AI is just one area where hundreds of tech workers are trying to influence corporate behavior and ethics by signing a pledge not to work on lethal autonomous weapons. A group of Google employees protested the company's involvement in Project Maven, the Defense Department's flagship AI program, which uses sophisticated algorithms to analyze drone footage. Microsoft has pledged to have a dialogue with the Defense Department and policymakers about ethical issues surrounding AI, including autonomous weapons.
But companies such as Intel, IBM, GE, Oracle and Raytheon have expressed interest in providing AI for the military.
The Pentagon has spent the last few years trying to cultivate deeper ties with firms in Silicon Valley that are building the technologies needed to maintain its battlefield edge.
"If big tech companies are going to turn their back on U.S. Department of Defense, this country is going to be in trouble," said Amazon CEO Jeff Bezos.
Bezos' eagerness to cooperate with the Pentagon stems from his desire to keep America safe. "I know everybody is very conflicted about the current politics and so on," he said, and added, "This country is a gem."