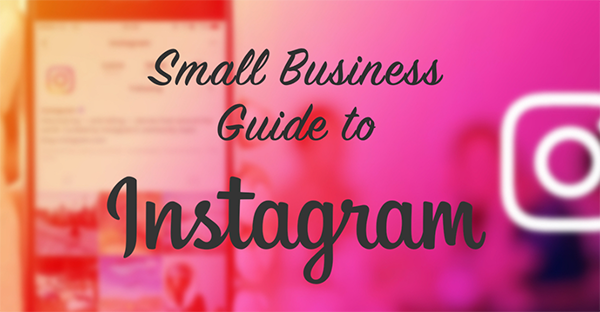 By Debbie Gregory.
Why is Instagram so important for your business? The customers you want to reach are using the platform to connect with friends and businesses just like yours. Instagram has over a billion monthly active users and most people use the platform to find and connect with business brands.
Where to Start:
Instagram is not very accessible using a web browser… so you will need to start by downloading the Instagram app on your cell phone and then set up your business account.
A few setup tips:
Make sure you create a business and not a personal account.
Add a contact button so followers can get in touch with you directly from Instagram.
Upload an eye-catching and relevant profile photo.
Write a compelling bio including links to your business website and relevant hashtags.
What to Post:
Instagram is all about photos and videos! People always notice the visuals before they read your caption.   Quality is what is important and not simply quantity. Make sure that your posts are highly visual, high-quality, and engaging.
Post items such as:
Your team
Your products
Your services
Your events
Your boasts
Your giveaways
Your specials
Videos
Customer quotes or testimonials
Share user-generated content about your business
Your followers want to see content that adds value without being inundated with the same kinds of content repeatedly or overwhelmed by promotional content about your business.
When to Post:
Your goal for using Instagram should be to maximize follower engagement and get as many new eyes on your brand as possible. This is easiest when you post at times your customers will be on the platform and most likely to like, comment on, and share your posts with their friends. When is this?  Begin by posting a few times a week at varying times of the day and watch your Instagram Insights.  A clear picture will emerge and provide best times that work for your content and your followers.
Users on Instagram value QUALITY over QUANTITY. You do not need to post multiple times a day to achieve your Instagram goals. Make sure you post a couple of times a week and make sure those posts are highly engaging.  This goes further than daily low quality posts.
Extra Impact:
Be Consistent – Use the same look and feel for all of your posts. This includes filters, colors, fonts, and the overall tone of the post. This consistency builds your brand recognition and keeps your followers familiar with your vibe and voice.
Be Compelling – You have to capture the attention of your audience in order to engage them with your company. A great photo or video will pull them in, but it's the caption that will show off the personality and unique voice of your business. Make sure the accompanying text is well thought out and short and sweet. Don't forget to tell them to follow.
Use Hashtags – Using relevant hashtags will get new eyes on your business' content and boost the associated post's engagement. Instagram users can also follow hashtags as well as accounts that means more engagement for your company. If you use hashtags, people are following. Be sure to place them at the end of your post so they don't distract from your message.
Interact – Engaging with your audience is just as important as posting your content. Respond to comments, mentions, and private messages.  This is a great way to get more eyes on you. The followers of other accounts will see the comment you made and just might click over to your profile.
The ultimate goal for your business on Instagram is to engage the right customers and build relationships to make you stand out from your competition. Take the time to setup your account properly, post awesome content, use relevant and popular hashtags, and make sure that you interact.