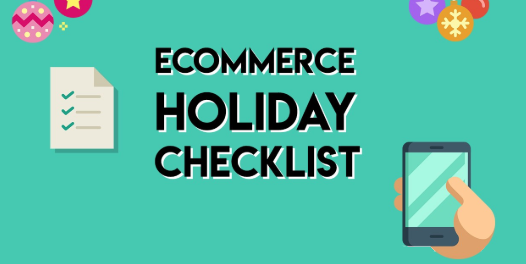 By Debbie Gregory.
Recap:
Part 1 of our holiday preparation series went over the days you should focus on and preparing your holiday deals. Part 2 will cover planning deals for your past customers, putting together your holiday messaging, preparing your inventory and packing materials ready, and getting your site prepared for the holiday rush.
Prepare Special/Exclusive Holiday Offers for your Current/Past Customers:
People who have purchased from you in the past are very likely to purchase from you again. Target them with an exclusive deal! Special discounts, free shipping, or other perks offered to past customers shows them that you appreciate their business and loyalty counts with in your business.
Prepare All Holiday Mail/Email Messaging:
Make sure that you pre-setup all holiday-related emails and newsletters. Make sure your auto-responders are setup and ready to deploy when the holiday season begins. Put together template responses to commonly asked questions so replies are quick and easy.
Make Sure You Will Have the Inventory & Shipping Items:
You not only need to make sure that you have enough products to sell, you also need to make sure that you have all of the packaging materials, promotional materials, and gift wrapping materials you will need to process and ship out your orders. Trying to scramble to find these materials when orders are waiting to go out, can add a lot to your holiday stress not to mention cost business.
Make Sure You Have These Items:
Packaging materials: boxes, labels, tape, envelopes, bubble wrap, etc.
Promotional materials: business cards, inserts, flyers, discount cards, etc.
Gift wrapping materials: gift boxes, cards, ribbon, wrapping paper, etc.
Plan Out All Holiday, Website, Newsletter, Social Media & Blog Content:  
Customers spend a lot of time shopping around for the best deals from trusted sellers. Creating and sharing holiday-specific content helps your exposure, helps build trust, and can showcase your expertise and products. Schedule your social posts to go out more than once to ensure they are being seen. It is important to repeat your message without being annoying.  Create content that helps your customer gain interest in your upcoming deals and products.  You might consider telling your story regarding various products.
Content Ideas to Help Get the Ball Rolling:
Holiday gift guides
Stocking stuffer ideas
Last-minute gift guides
Coming soon landing pages for your holiday promos or products
How-to to make life easier, more productive, or more enjoyable
Product comparisons
Customer review compilations
Stay tuned for part 3 of this series – we will finish out the series with the graphics you will need to create, your PPC (Pay Per Click) campaigns, updating your holiday policies, and preparing your site ready for buyers.