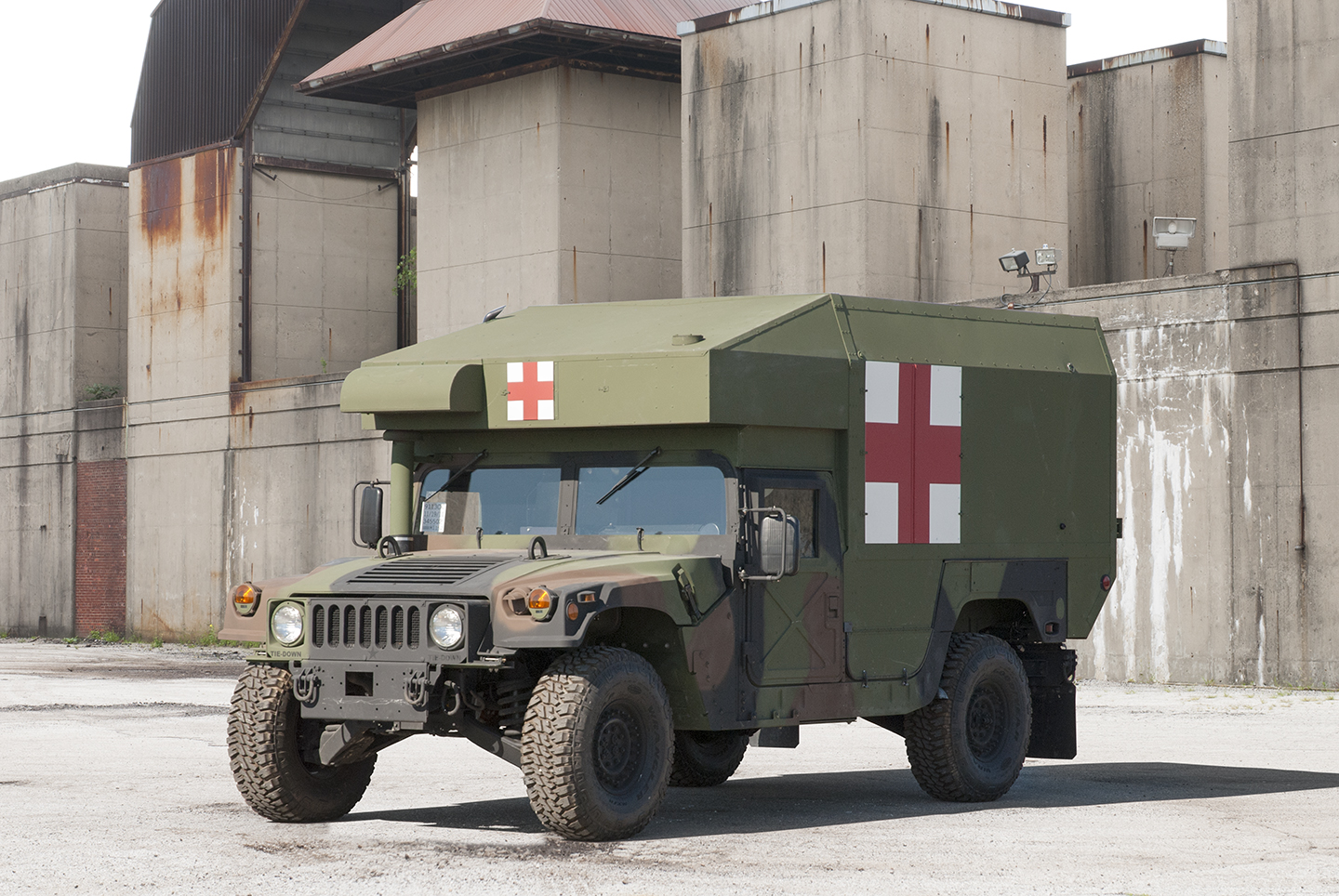 By Debbie Gregory.
The U.S. Army recently awarded AM General LLC a contract worth up to $800 million to build thousands of High Mobility Multipurpose Wheeled Vehicle (Humvee) ambulances to supplement the service's Joint Light Tactical Vehicle (JLTV) fleet.
Based in South Bend, Indiana, AM General is best known for the civilian Hummer and the military Humvee that are assembled in Mishawaka, Indiana.
Both the Army and the Marine Corps plan to replace a large portion of their outdated Humvee fleets with the new Joint Light Tactical Vehicle, a joint program that could be worth up to $30 billion if they end up buying the proposed 60,000 units.
The contract to build the 2,800 new M997A3 Humvee ambulances was initially worth $562.5 million, but that amount could be worth $800 million if the Army decides to commit to two optional years on top of the three-year base contract, according to Deborah Reyes, a spokesman for AM General.
Both services will continue to use the Humvee, especially the ambulance variant since there is no ambulance version of the JLTV.
The new M997A3 is based on AM General's M1152 up-armored Humvee chassis and body, Reyes said. The M1152 is enhanced with "integrated armor protection," AM General's website states.
"AM General continues to support the warfighter's needs by delivering high-quality M997A3 ambulances based off our modernized, proven, rugged, all-terrain HMMWV's," Chris Vanslager, AM General executive vice president for U.S. Defense, said in a news release. "We understand the importance of being able to reliably and safely transport the wounded within operational areas on the battlefield to medical aid stations and are proud that the M997A3 can fulfill this critical mission."
According to a company press release, the company will procure all system materials and parts, manufacture the chassis and body structure before shipping the integrated chassis system to Rock Island Arsenal where the ambulance shelter will be manufactured and assembled into the final product.
The Humvee saw widespread use in the Gulf War of 1991, where it negotiated the treacherous desert terrain; this usage helped to inspire civilian Hummer versions. After going through a replacement process, the Joint Light Tactical Vehicle (JLTV) was chosen as its successor.