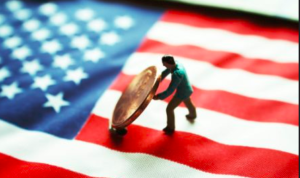 By Debbie Gregory. 
Having funding is extremely import to veteran entrepreneurs.   Below are some financing options available to veteran-owned businesses.  We have listed them in alphabetical order.   Some of these funding sources are under the radar and we hope they are helpful. 
 

 

7-Eleven Veterans Franchising

 – 

offers

 special benefits to veteran franchisees. Eligible veterans can receive up to 20% off the initial franchise fee and up to 65% financing through 7-Eleven.

 

 

Family and Friends

 

– those 

who are close to you and believe in you might be interested and welcome the opportunity to assist you with financing. If you don't ask, you don't get

.

 

 

Hivers and Strivers

 – 

an angel investment group, offers equity financing to veterans who graduated from U.S. military academies. This includes graduates from West Point, Annapolis, the Air Force, and the Coast Guard.

 

 

Little Caesars Veterans Program

 –

 offers 

several

 discounts to honorably discharged veterans (including a $5,000 franchise fee discount, a $5,000 discount on the first equipment order, and free marketing and supply services of a $30,000 value).

 

 

The Military Economic Injury Loan program

 – 

is

 for military reservists whose businesses were impacted when they were 

activated

. This loan program is specifically meant to help get businesses back on track within one year of the completion of active duty service. 

 

 

The SBA Express Loan Program

 – 

offers

 business loans of up to $350,000 

without

 upfront fees. You should receive a response to your application within 36 hours.

 

 

StreetShares

/

StreetShares

 Commander's Call Veteran Business Award

– Veteran-owned 

StreetShares

 is an online loan marketplace that acts as an auction marketplace where veteran entrepreneurs can connect directly with investors who have an interest in investing in small businesses. They also have a $5,000 business award for veteran entrepreneu

rs, 

the Commander's Call Veteran Business Award, presented to a veteran or military spouse-owned business with strong growth potential.

 

 

The UPS Franchise Discount

 – 

is an initiative to help veterans cover the many costs associated with 

opening

 a franchised location. This discount of $10,000 can be used to cover the UPS franchise fee, along with a 50% to 75% discount on the initial application fee.

 

 

VetFran

 Business Grant Fund

 

– 

assists with funding for franchise opportunities via a $10,000 grant.

 

 

The Veteran Business Fund

 – 

focuses

 on East Coast companies in the technology, healthcare, business services, and manufacturing space and offers a maximum investment of $3 million.

 
We recommend that you take the time to investigate carefully and choose wisely. 
Veteran and Military Business Owners Association, VAMBOA,