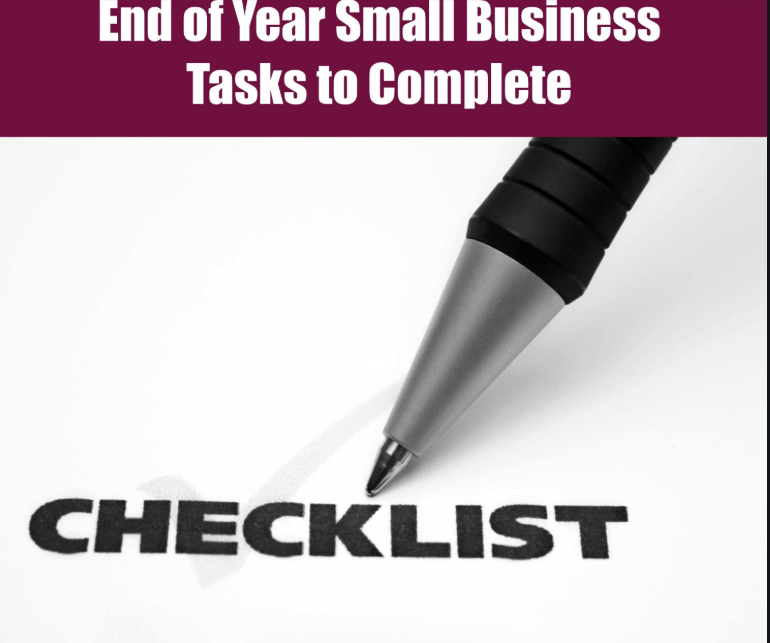 By Debbie Gregory.
It is amazing that in a few short weeks, 2019 will be over and we a new year will begin. VAMBOA, the Veterans and Military Business Owners Association wishes all of our members, sponsors, colleagues and associates a happy, healthy and prosperous holiday season and new year.
We realize that December can be the peak of the selling season for so many small businesses. In addition, there are many other responsibilities and events with family and friends so time is at a premium.
Below are a few tips and tasks for ending your business year and things you should do in December that will position you right for 2020 as well as helping you to obtain the maximum tax benefits and comply with applicable laws.
Charitable Donations – This is the time to make them and it also the season for giving. If you have a pass-through entity such as an "S" corporation, you will benefit on your personal income tax too if you itemize deductions.
Check-in with your Accountant – This is an excellent time (if you have not yet done so) to discuss your taxes for 2019 to make sure you are doing all you can to mitigate the final number and plan ahead for 2020. Additionally, the final payment of 2019 estimated taxes is due January 20, 2020 so make sure you avoid any penalties for late or insufficient payments to cover them.
Check-out Legal Changes – There are all types of new laws on the horizon on the federal, state and local levels. These might include but not be limited to the new federal overtime laws. Your state minimum wage rate often changes at the beginning of new year and of course there are always various new income tax laws as well as new laws on defining an employee from an independent contractor.
Corporate Board Meeting – The end of the year is a good time to hold it if you have not done so already. Many states require corporations even those with a sole owner to do so and elect officers and directors as well as to take specific actions.
Compensation Plans – This is the time to plan to compensation plans employees and set them for 2020. You should keep in mind when doing this the cost of employment taxes such as social security and Medicare which will cost your company more in FICA with the maximum going up to $137,700.
Benefit Programs – This is the time to determine your benefits for employees such as medical plans, retirement plans and other benefits. Do so by keeping in mind some of the new 2020 rules that set new limits on 401(k) contributions and other retirement plans as well as health reimbursement for medical coverage
Employee Bonuses – This is the time for your year-end bonuses especially if 2019 has been a banner year. You will want to share the wealth with employees who helped make 2019 successful for your company as well as yourself if you are a shareholder-employee company. Keep in mind the cost of employment taxes too.
Inventory – This is the time with the end of the holiday season to review your inventory carefully. You should take a physical inventory and review items that you want to get rid of via a big sale and donate to charity or discard and write them off.
End of Year Purchases – This is often an excellent time to upgrade your equipment, computer systems, etc. By purchasing these items at the end of the year, it will provide you a write-off on your taxes and prepare you with what you need to begin 2020
New Date – It is a new year and you need to update anything with a date including your website, your website copyright and any collateral to reflect that it is 2020.
Happy New Year!