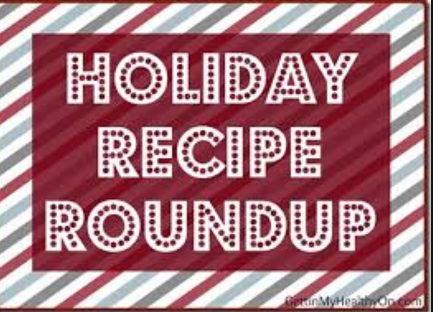 By Debbie Gregory.
My last blog article addressed sharing experiences of joy during the holidays with our friends and family.    Food is a joy and much more than survival.  We make friends with food, court lovers and count our blessings.   Sharing food has always been part of the human story.   During the holidays, each of us has special dishes and desserts that we enjoy.     
To move things to a lighter note, our blog will share your favorite recipes and I will kick it off with one of my own in the next article.   I encourage you to send us your favorite recipes with the ingredients and instructions and we will share it on the VAMBOA blog with everyone and attribute this joy from you.  If you have a photo, please send it too.     
I'm thinking that we will make this a contest of sorts and you can vote on VAMBOA's Twitter  – www.twitter.com/vamboa and Facebook – www.facebook.com/vamboa for your favorites and we will award the winner a gift card and acknowledgement at the end of January. 
Please email your recipes to info@vamboa.org and tell us a little about you and your holiday culinary joys.  
Stay tuned for my forthcoming recipe to share.   A little about me and food.    I am not a baker so if you are looking for cookies, pies or other desserts, someone else will need to contribute them to our blog.     
The recipe that I am going to share is a compromise for me as 90 percent of the time, I only do fresh foods with nothing processed, frozen or canned.  I eat meat rarely.   I do enjoy fish, chicken and fresh ground turkey as well as lots of sashimi and ahi including different kinds of ceviche. 
 I'm known as the "Salad Queen" and spend hours shopping, washing, chopping to make amazing salads.   I also enjoy making healthy soups, chili and spaghetti but later today I am going to share a recipe that my family loves during the holidays that is not too healthy but so delicious.   We all need to indulge once in a while.   
Our family has changed some holiday traditions.   Instead of because a huge traditional dinner, we do this amazing breakfast casserole and breakfast often extends into the afternoon.   We don't rush and linger over crazy Christmas stocking gifts, playing games, watching sports and movies and even go to the movies (it is a great day to go to the movies without tons of people).  Sometimes we will do a sports game or go for a hike together.  The point is we eat like queens and kings early and then lightly the rest of the day and it makes for a different type of holiday that focuses more on spending quality time with each other.   It also is much more enjoyable and lower stress as you prepare my breakfast casserole the night before and then just put it in the oven.     
Stay tuned on the VAMBOA Blog for Debbie's Amazing Breakfast Casserole….. 
Debbie Gregory 
CEO, VAMBOA