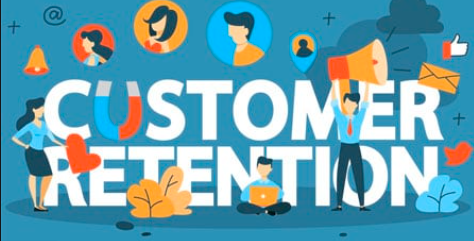 By Debbie Gregory.
Your existing customer base are vital to the success of your Veteran Owned Small Business.  It is always nice to gain new market share and customers but keeping the ones you have and generating greater revenues with them should be a major focus for you.   You have a much great likelihood of almost 70% to sell to an existing customer than only perhaps 20% likelihood of selling to a new prospect.   The message is that never take existing customers for granted.
Some marketing strategies are obvious and common sense but it is always good to have more than one in your arsenal. Below are some marketing strategies to assist you in retaining and increasing business from your existing clients:
Get Personal: Send out thank you cards by snail mail or email cards thanking your clients for their orders(s) and letting them know that you appreciate them.   You might also consider sending out birthday, anniversary or seasonal greetings too.   You can customize communications to engage and interest your clients.  This is an excellent way to build loyalty.
Reward Loyalty:  Make your existing clients feel special by holding exclusive sales or offering special loyalty discounts.   You can also offer gift cards or a free gift to those existing clients who refer friends and family to your business including those who spend a certain amount with you.
Send Out Newsletters:  Communicate by sending out a newsletter with valuable information such as upcoming events, sales and advice.   This is highly effective in staying in touch with your existing client base and keeping you front and center with them.  You should also encourage your clients to share your newsletters with others that will generate more business.
Hold Customer Events:  If possible and many of your clients are local, host in-person social events such as a dinner or wine tasting.  Now in the times of COVID, you can host virtual events including a wine-tasting event via Zoom.  Events are a wonderful way to show how much you care and stay in touch.
There are different marketing vehicles that will work best for you, so it is important to make the right choices in terms of what works, what is cost- effective in time and expense.  Below are some marketing components to consider:
Understand Your Unique Value Proposition (UVP):  A Unique Value Proposition UVP) is simply a concise statement that summarizes and persuades why potential and existing customers should patronize your business.  This should be to the point and in way is your "tag line"
Create Your Customers' Profile:  Define exactly who is your perfect customer in detail including demographics such as age, gender, marital status, income, locations, likes, dislikes, etc.  This will assist you in selecting the right marketing vehicles and how to place them including your messaging that will resonate with your target audience.
Evaluate Your Customers' Marketing Options Through Their Buying Cycle:  Learn where your customers and prospects go for information about the types of products and services you offer.  This knowledge will assist you in deciding how to convey your Unique Value Proposition and how to move customers through a successful sales cycle.
Define Your Marketing Budget:  You need to figure out how much you need to spend on marketing and every business is unique.  You may want to begin modestly and as you increase revenues, add to this budget as you find out what works and what is not effective.  Test out different options and do not spend more than you can afford too.
Create Your Marketing Plan:  Memorialize in writing your Unique Value Proposition, the profile of your customers and the marketing options you will use to achieve your goals with your budget.   Use this as a guide and modify it as you test and learn what works best.
Buy a Customer Relationship Management System (CRM System):
This system will be  your "customer Bible".  It will enable you to organize the information you obtain on existing customers and prospects to effectively manage your marketing.   There are many types of Customer Relationship Management Systems (CRMS).  Choose careful in terms of one that is easy to use, can grow with you and fits your budget.
Marketing to retain and increase revenues is an evolving process, a work in progress.  You will be learning so much and the more you know, the greater your revenues.