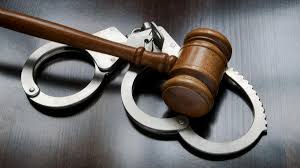 By Debbie Gregory.
A 53-year-old business owner and a 57-year-old service-disabled vet have pleaded guilty to engaging in a pass-through scheme designed to fraudulently land $13.8 million in federal contracts set aside for veteran-owned small businesses.
Jeffrey Wilson and his partner in crime, Paul Salavitch, hatched a "rent a vet" scam that led to the charges.
By listing Salavitch as the person responsible for the day-to-day operations of Patriot Company, a construction business owned by Wilson, they were able to leverage Salavitch's disabled status to access lucrative contracts that the company otherwise wouldn't qualify for.
As a result, the company 20 government contracts worth almost $14 million, with some worth as much as $4.3 million apiece.
The fraud was uncovered in 2013, when the Department of Veterans Affairs visited Patriot Company's headquarters unannounced. Of course, Salavitch was nowhere to be found; Salavitch had a job as a federal employee with the Department of Defense in Leavenworth and did not actively run the company, located in Kansas City.
Salavitch told the Missouri Division of Purchasing and Materials Management that Patriot Company was a "legitimate service-disabled veteran-owned small business,"  knowing that it wasn't.
Under the terms of their plea agreement, Wilson now faces a sentence of up to 18 months in prison without parole. Salavitch faces up to one year in prison without parole. Both also consented to a civil forfeiture agreement of about $2.1 million.
While thousands of combat wounded and service disabled men and women work hard to succeed in American business, corrupt business owners continue to defraud the U.S. government by falsely claiming they are eligible for these set-asides.
When these fraudsters illegally secure SDVOSB contracts, our nation's taxpayers and legitimate service-disabled veteran-owned small businesses suffer.