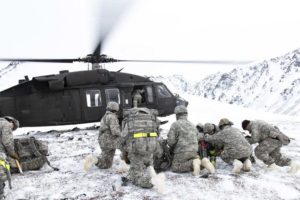 The U.S. Army  recently awarded Raytheon Co. a $406 million contract to supply the service with aviation radios over the next five years.
Raytheon will manufacture up to 5,000 ARC-231A radio systems that will be installed on the Army's existing helicopter platforms.  The radios will be installed on a variety of Army helicopters, including the UH-60 Black Hawk, UH-72 Lakota utility helicopter and the AH-64 Apache attack helicopter.
The ARC-231A radio features continuous full power transmission at high temperatures and altitudes, and excellent receiver performance across all frequency bands.