Small businesses are the backbone of our economy and responsible for job generation. There are over 2.5 million Veteran Owned Businesses that generate over $1.14 trillion in annual revenues.  VAMBOA is your non-profit veteran business trade association that promotes and assists Veteran Business Owners, Service Disabled Veteran Owned Businesses (SDVOB) and Military Business Owners.
We know that you possess special skills including leadership abilities and a work ethic second to none. VAMBOA's "Vet Owned" seal symbolizes the talent, dedication, leadership and courage of these special Americans who currently serve or have served in our nation's Armed Forces. Membership is free for all Veteran Military  Entrepreneurs (VMEs).  We invite veteran and military entrepreneurs to join VAMBOA. 
Here is a link:    https://vamboa.org/member-registration/.  
We are happy to send our seal to members to use on their websites and collateral.  
Our focus is connecting Veteran and Military Business Owners with corporations that seek and value a diverse network of suppliers.  VAMBOA has a database of close to 15,000 certified and verified Veteran Owned Businesses.   Please contact us to learn about corporate sponsorship opportunities at dgregory@vamboa.org .
Debbie Gregory, CEO
Featured Member
Bill Hack-  Aire by Veterans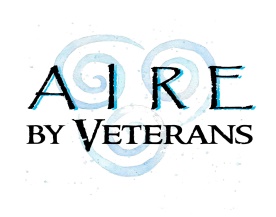 In the 2 1/2 years that A I R E by Veterans has been in business, the team, headed up by a disabled Air Force veteran, has continued to provide the highest level of  commercial and residential air duct and dryer vent cleaning, delivered with top-notch customer service. 
A I R E by Veterans doesn't just walk the walk… not only are all of A I R E's technicians highly skilled and trained to the highest standards of their  industry, they are all U.S. military veterans.
A I R E has also made it part of its mission to train younger veterans how to start and run a business.
Since this company is always looking for ways to give back to the veteran community, a portion of A I R E by Veterans revenue is donated to the Southern California and Phoenix area Disabled American Veterans (DAV). We salute the team from A I R E by Veterans, our Featured Member.
Featured Sponsor
IBM- A History of Supplier Diversity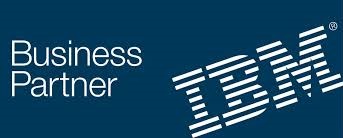 IBM's commitment to diverse suppliers is demonstrated by its rich corporate history. Founded in 1968 as IBM's Minority Supplier Development Program, IBM has placed billions of dollars of business with its diverse suppliers over the last four decades. By 2000, IBM became the first information technology company to purchase more than $1 billion with first tier diverse businesses and proudly joined the ranks of Minority Business News USA's "Billion Dollar Roundtable."   IBM has spent in excess of $1 billion annually in the US since that timeframe and $2 billion, 1st  tier, worldwide since 2006. This year, IBM celebrates the 50th anniversary of its Supplier Diversity Program.  Do you want to learn more about engaging with IBM?  Reach out to Mary Hellem (mmhellem@us.ibm.com), share your company capability information and learn how you can team with IBM for subcontracting opportunities.
Want to be a Featured Member in the next Newsletter? Email us at info@vamboa.org and tell us about you and your company.
On the Blog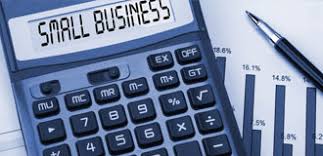 Accounting tips for small business owners: Starting your own business is often a learn-as-you-go process. But the more smart decisions you make early on, the better chance your company has for success. As a new small business owner, it is imperative that you establish practices, policies, and good habits early on. Read the full article on the Blog.
Major Contract Awards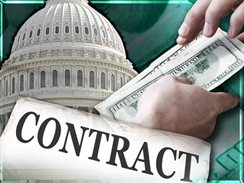 Check out some of  the contracts that have been recently awarded by the Army, Navy, Air Force, Defense Logistics Agency and the Defense Information Systems Agency here.

Sign Up Today
Complimentary online subscriptions for U.S. Veterans Magazine are available to VAMBOA members. U.S. Veterans Magazine is a valuable resource for all who have served, but especially for transitioning entrepreneurs, service-disabled veteran business owners, veteran business owners and their spouses and families.
2019 National Small Business Week Awards

The U.S. Small Business Administration is now accepting nominations for its 2019 National Small Business Week Awards, including the annual Small Business Person of the Year. Since 1963, National Small Business Week has recognized the outstanding achievements of America's small businesses for their contributions to their local communities, and to our nation's economy.
Visit  www.sba.gov/nsbw to download forms, criteria and guidelines for submitting a nomination.
SBA Awards given in celebration of National Small Business Week on May 5-11, 2019
Stanford Ignite

Stanford Ignite Post-9/11 Veterans is tailored to recent U.S. veterans who want to bolster their know-how about innovation and entrepreneurship. Unique components to this program include career advising, visits to local Bay Area companies, and sessions with hiring managers. Stanford GSB alumni veterans will be actively engaged as mentors, guest speakers, and panelists evaluating student presentations. Business concepts learned in the classroom span core business skills and functional skills, and are reinforced through practical application with team venture projects, where participants work in teams of five or six to develop a new product or service for an existing organization or a new venture.The program culminates in final team presentations to a panel of venture capitalists, angel investors, industry experts, and experienced entrepreneurs.
*If you have an MBA, graduate degree in management, and/or extensive managerial training, you are not eligible to apply.
VAMBOA IS ON SOCIAL MEDIA
…and has over  300,000 fans & followers
Join us on Facebook and Twitter, so you can always stay current on what's happenening
https://www.facebook.com/vamboa/