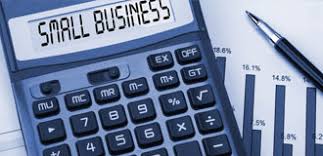 By Debbie Gregory.
Starting your own business is often a learn-as-you-go process. But, the more smart decisions you make early on, the better chance your company has for success. As a new small business owner, it is imperative that you establish practices, policies, and good habits early on.
As you begin this journey, know that you will more than likely work harder and longer than you have in the past. There are some important financial practices that you will want to utilize from the very start.
Solid bookkeeping and accounting practices will help you meet your goals and grow your small business.
First and foremost, keep your personal and business expenses separate. Open a business checking and savings account in the legal name of the business with its Tax ID number. The same goes for credit cards, lines of credit, and loans. Unless you're a sole proprietor, you are legally required to keep your business finances separate from your personal finances.
Start off with a robust bookkeeping system. There are plenty of free or low-cost bookkeeping and accounting products available to help manage your small business' finances. Another option is contracting a part-time bookkeeper or a CPA. You can also outsource to an accounting firm that can handle your books, payroll, and invoicing.
Keep good records so that you can be up to date on the progress of your business. Your records can help you identify the more profitable areas of your business, so you know where to focus your time and talents.
Keep your finger on the pulse of your tax liabilities, be it sales tax or income tax. Also keep close tabs on the accounting tools you have in place today; they might need to adjusted as your business grows. However, you'll never outgrow the good accounting habits you've put in place from the beginning.