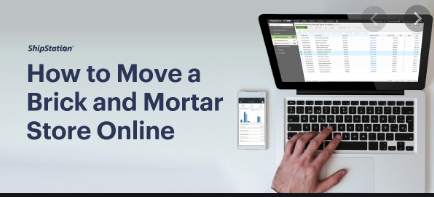 By Debbie Gregory.
The current COVID-19 pandemic has really changed how the world shops for everything including food, cosmetics, electronics, furniture, large appliances and more. Adding an eCommerce shop will not only expand your potential customer base, it can also help you prop up your business while people are unable to physically shop at your location.  It will lay the groundwork for long-term stability for your company once COVID-19 has passed.
In Part 1 of this mini-series, we covered selecting your online selling platform, the importance of the overall look and feel for your online store, how to add your products, how to set your prices, and a few thoughts on payment processing. Below are more tips to help you get your new eCommerce site up and running properly:
Set Up Email Notifications:
Automated email notifications will help you build trust, increase customer engagement and generate more sales. You will want to setup at least one, if not all, of the following automated emails:
Abandoned cart email – prompts customers to return and purchase items they left in their cart.
Confirmation of order email – assures the customer that you received their order.
Delivery emails – can consist of more than one email notifying your customers where their orders are in the packing and delivery process.
Product review request email – after delivery of their order within a week or two, ask customers to review their order on your site.
Shipping & Fulfillment:
You want to make it as easy as possible for your customers to purchase from you in the way that is best for them. There are a few ways you can handle order fulfillment and what you chose depends on how involved you want your physical location to be in the process. Basically there are four options to choose from:
Buy online and the customer picks it up in your store
Ship the order yourself to the customer
Use a shipping provider to ship the items to your customer (such as Easyship, ShippingEasy, ShipStation, and more)
Use a drop shipping or fulfillment service to ship the items to your customer (such as Doba, Oberlo, SaleHoo, and more)
Test Purchasing from Your Store:
Before you fully launch your new online store, make sure to do a full test run purchase from your own site. You need to be sure that everything is working properly before you start promoting your store to customers. Make sure to add products to your cart, fully complete the checkout process and be sure that all follow-up emails are going out as they should. If there is a hiccup in any of these processes, you need to be sure they are worked out before a customer is trying to purchase from you.
Advertise your New Online Shop:
Once you have everything setup, filled out and working properly, it is time to start bringing customers on your new shop site. There are many ways to advertise your new eCommerce site and you can be creative doing so. Below are a few ideas to get you started:
Promote the online shop to your existing customers at your physical location
Offer incentives to current customers to purchase online or to share your online shop with people they know
If you have an email list, send a newsletter out letting people know about the new online store
If you have established social media pages, promote your new store on all of them
If you have a company blog, write about your new store
Reach out to bloggers in your industry to ask them to write about your store
This is a great time to start Pay-Per-Click campaigns (if you don't already use them) with major search engines as well as social media platforms
What Else?
An eCommerce store needs the basic pages that every website needs. Items such as:
FAQ (Frequently Asked Questions) pages
Returns and exchanges policy page
Privacy policy page
Contact Us page
About Us page
And more
It is imperative during these challenging times to have a solid crisis management strategy for your business.  Using eCommerce can help your business weather this storm and possibly grow a whole new customer base. Setting your eCommerce store up will be challenging and time consuming but well worth it in the end!