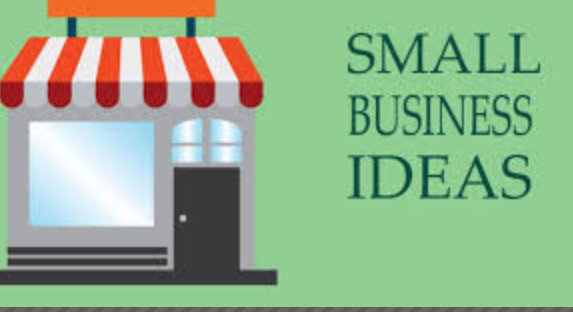 By Debbie Gregory.
Even if you have a full-time job, a second income stream can come in handy and provide you and your family more opportunities and options.  Below are more ten more ideas that may help you find a side-business that would be perfect for your life.
11.) Make & Sell Handmade Products Online
This one is excellent for anyone who has a fun craft they like to do. Do you create jewelry, clothing, toys, craft supplies, home décor, or more? List them for sale on places like Etsy.
12.) Online Tutor
There is always a need for a good, patient tutor in many subjects and for almost every age group.  Especially with so many students learning remotely with parents working, the demand is greater. The most popular needs are usually in math, science, and English. This is a great side job for those who are already working in education or a professional in a field that is complex. You can start a tutoring business on your own or sign up for online services such as Aim-for-A or Chegg Tutors.
13.) Survey Filler
This one isn't a well paid opportunity but it is fun and incredibly easy. You can sign up with companies like Survey Junkie who will pay you to take surveys on a variety of topics.
14.) Virtual Assistant
Working as a Virtual Assistant can be very profitable but can also be incredibly time-consuming and challenging.  More than ever with remote working, companies, and individual need Virtual Assistants.  A Virtual Assistant takes care of tasks that other people are too busy to take care of yet need to have done. Tasks such as sorting emails by importance, proofreading, formatting email newsletters, or responding to customer questions and comments online are just a few examples and there are many more.
15.) Furniture Maker
If you have wood working skills, this is a great way to make some money. People love high-end, uniquely designed, hand-made furniture that is made in the USA.  You can sell these items through online channels, farmer's markets, craft fairs, and more.  This is the type of business that embraces referrals and word can spread like wildfire.
16.) Real Estate Investing
Investing in real estate is a great way to bring in passive income. You can rent out whole homes if you have the ability to do so, you can list spare rooms in your home for rent online on places like Airbnb, or you can invest in commercial properties through investment companies.  This requires some capital and good credit, but it can be very lucrative.  Real estate is in high demand.
17.) Jewelry Repair
This is another business that requires training and certification. However, if it is a passion of yours, it would make a great home business. Customers simply drop their pieces to you, you fix them, they pick them back up.  You might even design a few pieces for sale too.
18.) Daycare or Baby Sitting
Providing daycare services in your home is a great side business to run if you love children and have a home that would be a safe and fun environment for kids. Babysitting doesn't require any special training, though having at least a CPR certificate is encouraged. Setting up a full daycare facility will require licensing as well as home inspections, background checks, and following specific regulations (that differ by state).   Now with the vaccines, people are going out again and
According to Care.com 2019 Babysitter Survey, the average babysitting rate in 2018 in California was $16.25 per hour and some babysitters in areas such as San Francisco, received as much as $22.50 per hour.  If there are multiple kids, the rate can go up and then many parents also tip.
19.) Pet Sitter
Pet sitting, like babysitting, does not require any special certification, only a safe environment and a love of animals. The rates vary depending on the services and whether you are just feeding and walking the pets or staying over with them.
20.) Podcast Producer or Editor
Podcasts are very popular these days as marketing tools for a wide variety of companies. If you have any experience writing content of any sort, you may want to look at writing content for podcasts.
Stay tuned for Part 3 of this mini-series and more Money-Making Small Business Ideas.
VAMBOA, the Veterans and Military Business Owners Association hopes that this article has been valuable.   We work hard to bring you important, positive, helpful and timely information and are the "go to" online venue for Veteran and Military Business Owners.  VAMBOA is a non-profit trade association.   We do not charge members any dues or fees and members can also use our seal on their collateral and website.   If you are not yet a member, you can register here:
https://vamboa.org/member-registration/
We also invite you to check us out on social media too.
Facebook:  https://www.facebook.com/vamboa
Twitter:  https://twitter.com/VAMBOA