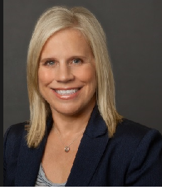 Navy Veteran – LinkedIn Expert, Author, Career Expert
Melissa Washington is a Linked In Maven and has been a member since 2004. Many of us have LinkedIn accounts, but how many of us are getting the most out of this popular social media platform? Maintaining your online presence is critical to networking. Thousands of people are making meaningful connections every day with LinkedIn—make sure you are one of them.
Melissa is available to help Veteran Owned Businesses harness the power of Linked In to network and customize strategy for your business. Like most entrepreneurs, Melissa wears many hats, including: founder of Melissa Washington, Inc. providing LinkedIn training workshops for individuals and companies; author of Get Back to Work: Smart & Savvy Real-World Strategies to Make Your Next Career Move, which includes an expanded chapter on using LinkedIn; President/Founder of Women Veterans Alliance (WVA) .
Contact her at email.