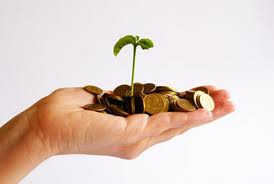 By Debbie Gregory.
As military members complete their tours of duty, re-establishing their careers may be one of the most important tasks in returning to civilian life. Some may be returning to careers that were interrupted during the time they served, but many are starting from scratch. Though the job market is showing some signs of improvement, it's a slow rise, and those returning veterans are only adding to the many already vying for available jobs. This is one reason many veterans are coming home with aspirations of starting their own businesses.
Entrepreneurial endeavors may be the desired direction, but a good number of veterans express the difficulty acquiring their startup funds to be their biggest challenge. While most industry sectors have veteran business-owners, be it manufacturing, consulting or service industries, technology-related businesses appear to be increasingly popular for veteran entrepreneurs.
Banks are not as willing to establish loans for startup businesses. This leaves potential business owners needing to resort to other means to get their enterprises underway, be it self-funding, crowd-funding, or acquiring funds from friends, relatives, angel investors and venture capitalists. When those resources do not prove to be sufficient, an alternative is exploring government grants specifically for veterans in technology.
There are some stipulations. For example, while the federal government cannot provide grants to a business in the startup phase, it can provide grants for veteran-owned technology firms once established. Two in particular, the Small Business Innovation Research (SBIR) program and the Small Business Technology Transfer (STTR) program, average $2 billion in grants awarded each year. Administered by the U.S. Small Business Administration, the businesses most likely to be awarded grants from these programs fall into the small high-tech category, related to healthcare, education, public safety and criminal justice.
With numerous opportunities for gaining financial stability, and informational resources, such as those available through organizations like VAMBOA (Veteran and Military Business Owners' Association), startups for veteran entrepreneurs are, indeed, attainable. Of the 28 million businesses in the U.S., approximately 2.4 million are veteran-owned, and this number is growing.