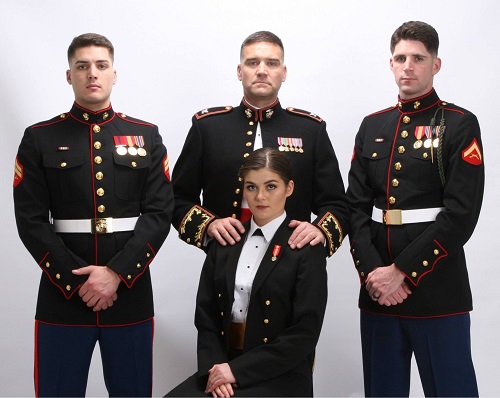 By Debbie Gregory.
Military spouse Toni Stinson was just 17  years old when she met her future husband Ben, and the couple would go on to raise three children, all in military service.
Toni has been very active in the military community over the course of her husband's career, raising more than $140K for military dependent scholarships and grants, as well as starting two Our Community Salutes ceremonies, which honor high school seniors entering the military, now in their 7th and 5th years in Virginia and Michigan, respectively.
Toni been selected as one of 10 finalists to win a $40K event planning franchise from Event Prep, a full-service event planning and management company that was started by two Army veterans. Having a portable career is paramount to a military spouse's vocational success due to the number of moves they make.
This incredible opportunity will be given to the top five vote recipients.  But your vote can vastly expand the number of military spouses that will be helped, as Toni plans to assemble a team of military spouses in her franchise, should she be one of the recipients.
While we know that all of the finalists are deserving of the franchise opportunity, we know that Toni's goal will serve many military spouses. So we hope you will join us and cast your vote at eventprepfranchise.com/contestants/toni-stinson/.
There is one vote allowed per IP address, and voting ends September 14, 2018.