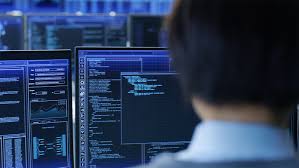 By Debbie Gregory.
The U.S. Defense Advanced Research Projects Agency (DARPA) has awarded a $4.2 million contract to BAE Systems to develop specialized software that will aid military planners in understanding and addressing the dynamics that drive conflicts around the world.
The idea is to use technologies to "model different political, territorial and economic tensions that often lead to conflicts" and will help "planners to avoid unexpected outcomes," according to the BAE website.
BAE is developing software called Causal Modeling for Knowledge Transfer, Exploration, and Temporal Simulation (CONTEXTS). The CONTEXTS software , the first-of-its-kind, is intended to create an interactive model of an operational environment, allowing planners to explore the causes of a conflict and assess potential approaches.
"Military planners often conduct manual research and use limited modelling tools to generate models and evaluate conflict situations, which are extremely time consuming and labor intensive," said Chris Eisenbies, product line director of the Autonomy, Controls, and Estimation group at BAE Systems. "To break down these barriers, CONTEXTS will use reasoning algorithms and simulations with the goal to give planners a quicker and deeper understanding of conflicts to help avoid unexpected and counter-intuitive outcomes."
BAE Systems, Inc. is the U.S. subsidiary of BAE Systems plc, an international defense, aerospace and security company.
Headquartered in Arlington, Virginia, BAE Systems, Inc. provides support and service solutions for current and future defense, intelligence, and civilian systems; designs, develops and manufactures a wide range of electronic systems and subsystems for both military and commercial applications; produces specialized security and protection products; and designs, develops, produces, and provides service support of armored combat vehicles, artillery systems, and munitions.
DARPA's mission is to invest in breakthrough technologies. Working with innovators inside and outside of government, DARPA has repeatedly delivered on that mission, transforming concepts into reality. Besides game-changing military capabilities, the results have included the Internet, automated voice recognition and language translation, and consumer-friendly Global Positioning System receivers.