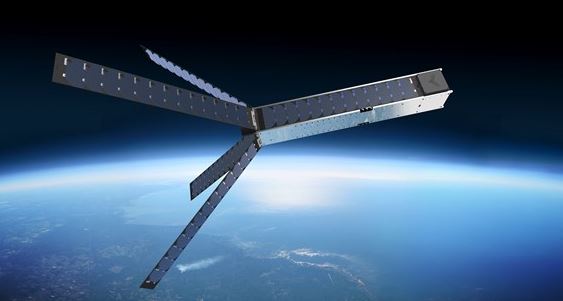 By Debbie Gregory.
In a bid to expand Boeing's satellite and space portfolio, talent and capabilities, the company announced it plans to acquire military contractor Millennium Space Systems. Both companies are based in El Segundo, California.
Boeing is already well known for its work in assembling school bus-sized satellites. Once the deal closes, Millennium Space Systems will report to the general manager of Boeing's Phantom Works research division.
The privately-owned company, whose main customer is the U.S. Air Force, develops and manufactures military satellites with expertise in complex systems engineering.
One of Millennium Space Systems' satellites developed for the Air Force is expected to launch next year. It will host an experimental missile-warning sensor as part of a larger Air Force effort to develop next-generation overhead persistent infrared technologies.
"I am proud of the talented and dedicated team we've built at Millennium Space Systems over the past 17 years," said Stan Dubyn, CEO of Millennium Space Systems. "By combining our tools, talent, technologies and culture, we'll be able to do even more incredible things as part of Boeing."
Millennium Space Systems was founded in 2001 and has approximately 260 employees. It has developed satellites ranging from 50 kg to more than 6,000 kg.
Small satellites, which are cheaper to make and launch, are increasingly being used for commercial purposes, such as capturing Earth imagery and providing broadband internet.
Defense Advanced Research Projects Agency (DARPA) has launched a challenge that would reward commercial companies that can launch smaller rockets, at a moment's notice, that give tiny satellites a dedicated ride to space.
Once finalized, Millennium Space Systems will become a Boeing subsidiary, operating under its current business model and reporting to Mark Cherry, vice president and general manager of Phantom Works.
The acquisition is expected to close by the end of third quarter 2018.