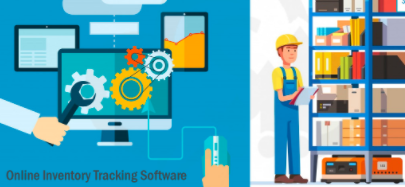 By Debbie Gregory.
VAMBOA is pleased to bring you the fifth article in this special series on Inventory Management and the next to the last article.  Enjoy!
Based on some of our research, we found the following to be some of the best available inventory tracking software in 2020. If you need assistance selecting the right software for your specific business, we strongly recommend that you consider consulting a professional in this industry to provide you expertise on numerous vendors.
Below are a few recommendations for Point of Sale (POS) and inventory management software solutions that you may want to check out:
Infoplus Commerce:
Infoplus looks to be a good option for small companies planning on mid-level growth but may be a bit too much for smaller companies or startups. It is highly configurable and includes some warehouse management functions.
LS Nav:
LS Nav was developed by LS Retail.  It was built specifically for the retail and hospitality management industries. This tracking software also includes a mobile app along with the desktop software.  LS Nav allows you to quickly and easily organize and categorize your inventory, modify prices, and find your best-selling products.
Ordoro:
Ordoro is a cloud-based shipping and inventory management app. Ordoro includes barcode scanning and shipping functions, such as label printing.
ShopKee:
ShopKeep is another cloud-based option that was designed to be used on an iPad. You use your iPad as a Point of Sale (POS) device as well as your inventory manager. The app allows you to easily upload all your current inventory, keep track of top-selling items and track the costs and profit margins for each item.
SPS Commerce:
SPS Commerce is a very user-friendly system. It is used by companies of all sizes, large retail chains to small mom-and-pop stores and even suppliers. SPS Commerce even includes features that help you get your products into retailers all over the country, both large and small retailers and many you may not have heard of yet.
Vend POS:
Vend POS is a Point of Sale (POS) solution that allows you to categorize products by name, type, brand, supplier and SKU. You can also build customer reports and generate auto-reorders when a product drops below a pre-set level.
Wasp Barcode:
Wasp Barcode is a good inventory solution for smaller or medium sized companies that have as little as five employees but less than one-hundred employees. This system has cloud options, includes a barcode system, and inventory tracking software.
Zoho Inventory:
Zoho Inventory is the only solution on the list that offers a very basic free plan to try it out and this makes a lot of sense before you make an investment in Inventory Tracking Software. It is easy to set up and integrates with most of the popular ecommerce platforms. This is a wonderful way to test it out if you are a smaller company and just getting started.
VAMBOA wants to make the disclaimer that we are providing general information.  We are not endorsing any of these inventory tracking software products and we do not receive any revenues or fees from any of these inventory products reviewed in these articles.  Our goal is always to bring you excellent information to assist you in making good business decisions for your veteran or military small business.
Keep in mind that with a good inventory management system, you can take more control of your business, accomplish more, sell more items, and waste less time and money on your inventory. Stay tuned for the final article in this series on Inventory Management.
To manage your work better, especially now that you and your team may be working more remotely, you may want to upgrade your computers and peripherals.  For this reason, VAMBOA has joined forces with Dell Technologies to offer VAMBOA members and friends significant discounts.
Check them out here: https://vamboa.org/dell-technologies/
If you are not yet a member of VAMBOA, we welcome you and want you to know that there are not any fees or dues.
Here is a link to join and spread the word: