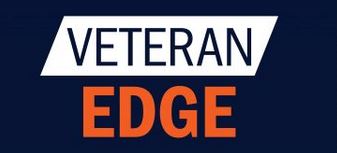 By Debbie Gregory.
The Institute for Veterans and Military Families is proud to host the sold-out Veteran EDGE Conference, which will take place February 16-18, 2018 in Austin, TX.
Registration, which is now closed, was open to veteran and military spouse business owners by invitation only. To be considered, attendees were required to meet one of the following criteria:
Entrepreneurship Bootcamp for Veterans (EBV) graduates
Entrepreneurship Bootcamp for Veterans' Families (EBV-F) graduates
Veteran Women Igniting the Spirit of Entrepreneurship (V-WISE) graduates
Coalition for Veteran Owned Business (CVOB) members
Vet50 honorees
VetSmallBiz Growth Challenge 2.0 finalists
Attendees of the three-day educational event will have access to breakout sessions, business experts, and networking opportunities. They will also learn how to grow their businesses by finding mentors, connecting with networks, and accessing capital.
Additionally, the top 50 Fastest-Growing Veteran-Owned Businesses in the country will be honored during the Vet50 Awards Ceremony.
Stakeholders, IVMF program graduates, and veteran and military spouse-owned businesses from around the country will be gathering at the conference to network and learn about the latest opportunities, best practices, and resources available to their growing companies.