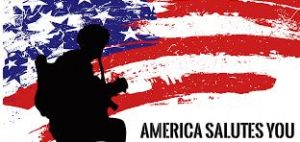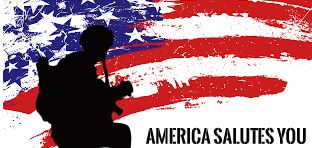 The Veterans and Military Business Owners Association, VAMBOA, has continued its proud sponsorship role of the America Salutes You, a nationally televised concert series, "Guitar Legends II", benefiting those who currently serve in our military, veterans and first responders.
"We, as a nation, must recognize the sacrifices made by all those who serve, past and present, first responders and their loved ones," said Debbie Gregory, VAMBOA CEO. "These men and women write a blank check up to and including their lives so that we can be safe. America Salutes You is a positive way to raise awareness for these heroes and support some extraordinary non-profits that provide mental and brain health services to them. I am proud to continue to be part of the America Salutes You team."
The benefit concert played to a full house on Sunday, December 2, 2018 at The Novo, an intimate theater known for its acoustics. The Novo is part of the L.A. Live event space, and was an ideal venue for the show.
Performances featured a great and eclectic collection of guitarists covering many different genres with guitar legends including Billy Gibbons, Dave Narvarro, Don Felder, Stephen Stills, Sammy Hagar, Robby Kreiger, just to name a few.
"We had some of the great guitar legends playing," said executive producer, Bob Okun, of the third America Salutes You benefit concert line-up. "They all donate their time."
"This is the third annual America Salutes You benefit concert honoring our veterans and first responders, " said Okun. "We sincerely hope it will become an annual holiday tradition."
Funds raised through donations benefit the great non-profits that support mental wellness and brain health for veterans and first responders.
The concert was taped for broadcast. If you would like to find out when and where to tune in to watch in your area, go to https://americasalutesyou.org/view-listen/
You can show your support by making a donation in any amount on on the America Salutes You website. You may also text a $10 donation, text the word "FREEDOM" to 80077.
For more information on the benefit concert, please go to these links:
About America Salutes You
America Salutes You is a 501c3 organization created to express our national gratitude to our service members, veterans and their families through an annual nationally broadcasted benefit concert that raises funds for a range of highly rated charities. One hundred percent of all money raised are granted to nonprofit organizations with programs that provide services to our troops, veterans and their families.
About VAMBOA
With over 7,200 members and more than a quarter-million fans and followers on social media, the Veterans and Military Business Owners Association (VAMBOA) a 501(c) 6 non-profit trade association, has been serving veteran military entrepreneurs (VMEs) since 2011. Connecting member VMEs with large corporations and government agencies looking to diversify their supply chain is an integral part of VAMBOA's mission. Additionally, providing members with knowledge of government provisions assists service-disabled veteran business owners, Veteran business owners and military business owners, and drives the success of these VMEs. Membership in VAMBOA is free. VAMBOA is becoming the "Go To" Association for VMEs.