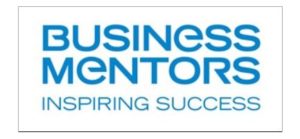 Once you launch your own business, there's no boss to turn to for advice or direction when you need help.  There is not a playbook and having the benefit of someone who has "been there, done that," otherwise known as a mentor, can be an invaluable resource.
Once you have a clear idea what you want and need from a mentor, it will be easier to find one who is a good fit for you.  
Your mentor will be taking on an incredibly important responsibility, so make sure he or she is up for the task. You want someone who will listen and advise and who is available when you need help and advice. You also want someone who will tell it straight and offer conversations that are constructive, respectful, and specific.
Small Business Development Centers (SBDCs) are independent organizations that are funded by the Small Business Administration (SBA), state and local governments and resources from the private sector.  SBDC's provide resources for entrepreneurs. Additionally, SCORE, the nation's largest network of volunteers and expert business mentors, offers free face-to-face meetings with one of their mentors to discuss your business ideas. There are currently 320 chapters throughout the U.S. with over 11,000 volunteers.
Another option for finding a mentor involves participating in social events. By attending conferences, speaking events and networking events, you will learn more about your industry and meet the people who are already established in it.   These people make excellent mentors.
Startup incubators thrive on brainstorming and locating these incubators and asking if you can drop in may be a win-win for you and your business.
The reason LinkedIn was launched was to broaden business networks between prospects, customers, suppliers, distributors, consultants, funding sources and analysts, so don't overlook those in your network and their contacts.   Linked In is a wonderful way to network and expand your connections in many areas.
People who run companies within your industry who target a different segment or location of the market may also be willing to help you.
Successful business owners know what they don't know. Mentors can help you overcome those obstacles. Once you have your business running smoothly, you may be able to pay it forward, and you can volunteer to become a mentor yourself.
Veteran and Military Business Owners Association, VAMBOA,