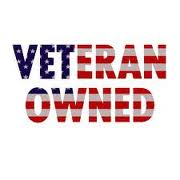 Effective September 30, 2013, The Department of Veterans Affairs (VA) will utilize the rights given to the VA under the "Veterans Benefits, Health Care, and Information Technology Act of 2006" (Public Law 109-461); which authorizes the VA as the final say on all acquisition protests as to whether a company is a service-disabled veteran small business, a veteran-owned small business or not.
On Sep. 30, the VA issued an  Interim Final Rule into the Federal Register which states that the VA would no longer cede the authority to decide status protests, which determined whether a business is a Service-Disabled Veteran-Owned Small Business (SDVOSB) or Veteran-Owned Small Business (VOSB), to the Small Business Administration (SBA). Instead, the VA stated the decision to remain in charge of deciding status protests would be under the VA's control.
Also under the interim final rule, the decision authority will now fall under the authority of the director of the Center for Veterans Enterprise (CVE). Formerly, that authority was granted to the director of the Office of Small and Disadvantage Business Utilization (OSDBU). Now, the OSDBU only will have authority over status appeals after the CVE gives applicants their initial decision.
According to the previous interim rule, put in place back in 2009, the VA and SBA were supposed to come to an interagency agreement as to the process for status protests and appeals. But the two agencies couldn't reach an acceptable agreement and VA decided to retain the task.
The oversight of the status of service-disabled and veteran-owned small businesses has been the subject to debate and controversy since the pervious interim final rule was established in 2009. There are many critics of the VA's handling of the status certification program, saying that there are vulnerabilities in the program that could lead to the misuse and abuse of the system, fraud and even righteous would-be recipients being excluded from the program. Veterans have called the application and appeals process burdensome and frustrating.
Under the new rule, the VA believes that it is improving the process by adopting procedures that are similar to what the SBA uses to solve status protests for the Historically Underutilized Business Zone (HUBZone) program.
The VA will be accepting comments through the month of November. Written comments may be submitted through http://www.Regulations.gov; by mail or hand-delivery to: Department of Veterans Affairs, c/o Director, Regulation Policy and Management (02REG),  810 Vermont Avenue NW. Room 1068,  Washington, DC 20420 , or by fax to (202) 273-9026.
Comments should indicate that they are submitted in response to "RIN 2900-AM92-VA Acquisition Regulation: Service-Disabled Veteran-Owned and Veteran-Owned Small Business Status Protests." Copies of comments received will be available for public inspection in the Office of Regulation Policy and Management, Room 1068, between the hours of 8:00 a.m. and 4:30 p.m., Monday through Friday (except holidays).
Please call (202) 461-4902 for an appointment. (This is not a toll-free number.)