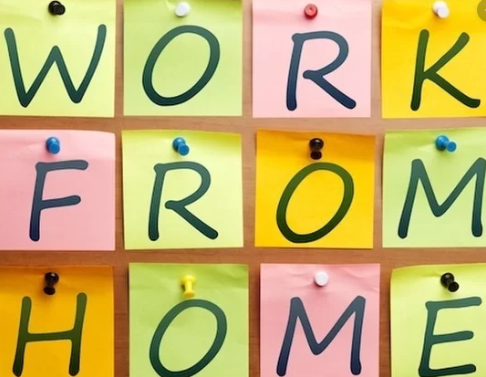 By Debbie Gregory.
Part 2

Below are more Tips for Your Home-Based Business related to your Home Office and Funding:
Your Home Office:
1.) Create a positive work environment:
Your home office needs to be a positive and comfortable place for you to concentrate and effectively complete work. Make sure that you select appropriate equipment and furniture that feels comfortable to you. Make sure that you have good lighting and that your computer workstation is setup ergonomically.  Be sure that you have fast Internet service too.
2.) Make sure it is legal to run a business out of your home:
There are some places or instances where it is illegal to run a business from your home. This can depend on things like your lease or your area's zoning regulations. If you happen to learn that you are not permitted to have a home business operation, don't become discouraged as there are a few things you may be able to do to get your business up and running anyhow.
–Obtain a variance:
If it is illegal to run a home-based business in your area, a business variance can help you get around this problem. When your local government makes a special exception for your business it is considered a variance. Small businesses that don't have customers visiting their premises are more likely to receive a variance. To obtain a variance, you will need to contact your city officials.
–If you rent, check your lease with the homeowner.
If you lease your home, you will need to check with the homeowner to make sure that they are in agreement with you running your business from their property. Your lease may already include information on whether or not you can run a business from the home.
–Consider moving:
If zoning or a lease is prohibiting your small business's setup or growth, it may be in your best interest to move to a location that will better facilitate your business.
Funding Your Home-Based Business:
While a home-based business might imply lower operating costs, that doesn't necessarily mean that it is without costs and expenses. If you are low on funds, there are a few ways you can obtain funding for your home startup.
1.) Keep your costs low:
As exciting as beginning a new business is, do not let it give you license to spend freely to get up and running. It is very easy to invest in expensive technology, equipment, and marketing materials right away.  Remember overspending can set your business up for failure. Start by investing in only what you need to get up and running for now and try to keep overhead costs as low as possible. Overhead costs include things like rent, utilities, business insurance, wages, office supplies, equipment, and marketing expenses.
2.) Lease some of the more expensive items you need:
Equipment can be very expensive, but that doesn't mean it has to be out of reach. Some larger business equipment can be rented with affordable monthly payments and can provide you the option to buy the equipment at the end of the lease; These items include copiers, printers, scanners, telephone systems, video surveillance systems, plant and warehouse equipment, and much more.
3.) Obtain a small business loan:
There are many options for small business loans available, you should select the one that is the best fit for you and your business.
–The Small Business Administration (SBA) offers a Microloan Program:
It provides up to $50,000 for small businesses. According to the SBA, the average sized microloan is $13,000. You can use these loans for working capital, inventory or supplies, furniture or fixtures, and even machinery or equipment.
–Peer-to-peer lending:
If you do not wish to go through a traditional bank, you can use a peer-to-peer lending firm that matches borrowers with investors selecting which loans they want to
–Home equity:
This one is a bit more risky than other options because if you fail to pay your loan, or your business fails entirely, you could lose your home. However, this option is usually less expensive and easier to obtain than other options.
–Credit cards:
Credit cards are usually the one of the first places small business owners turn to. This is a good choice if your credit card has a low monthly interest rate.  There is the risk that you can severely damage your personal credit if you fail to pay at least the minimums.
–Friends and family:
You can always ask a friend or family member for a loan if they have the resources. If you don't pay them back, you do run the risk of damaging or ruining the relationship.
Starting and running a business from your home can be incredibly exciting and rewarding. You gain all of the freedom of flexible working hours and reduced expenses. Just make sure that you keep on top of the business.
We encourage Veteran and Military Business Owners to join VAMBOA, the Veterans and Military Business Owners Association.   There are not any dues or fees charged to our members.  Here is a link to join:  https://vamboa.org/member-registration/