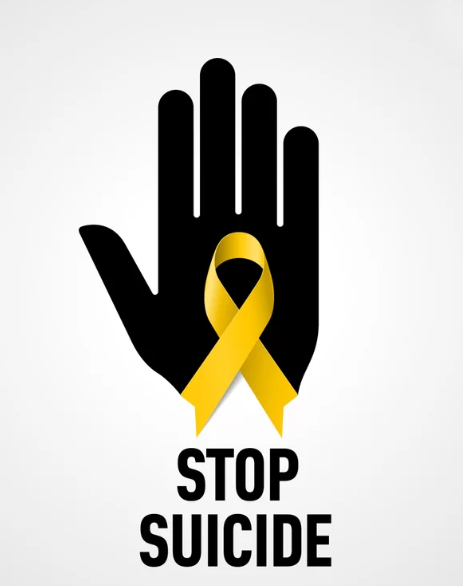 By Debbie Gregory.
Suicide is a major public health concern. Suicide is among the leading causes of death in the United States.  It is also one of the greatest American tragedies for those who died, their loved ones and our nation.
VAMBOA believes this is a very important issue.  We work with and support organizations that are working to help military, veterans and their families with mental health problems.   "The Campaign To Change Direction" by Give An Hour is a valuable program.   Its goal is to remove the stigma from mental illnesses and treat it like any other illness so that those who need help will obtain it sooner than later and their mental health problems will not lead to suicide.
Give An Hour has a network of 7,000 mental health professionals that provide pro bono and confidential services to military, veterans and their loved ones.
VAMBOA founder, Debbie Gregory, serves on the Advisory Board of Give An Hour and supports other groups.   She is also one of the producers of the nationally televised annual concert in its fourth year, "America Salutes You". America Supports You raises awareness for those who serve with focus on mental wellness.   This year's concert will be take place late this year at the Kennedy Center in Washington, D.C.
According to the Centers for Disease Control and Prevention (CDC) WISQARS Leading Causes of Death Reports, in 2017:
Suicide was the tenth leading cause of death overall in the United States, claiming the lives of over 47,000 people.
Suicide was the second leading cause of death among individuals between the ages of 10 and 34, and the fourth leading cause of death among individuals between the ages of 35 and 54.
There were more than twice as many suicides (47,173) in the United States as there were homicides (19,510).
It is tragic that too many military and veterans die by suicide and even one is too many.  In 2016, the most recent data available, the suicide rate for veterans was 1.5 times greater than for Americans who never served in the military.  Close to 20 veterans a day nationwide take their own lives.   This is unacceptable and everyone's problem.
Veterans accounted for 14% of all adult suicide deaths in the United States in 2016, even though only 8 percent of our nation's population have served in the military.   These statistics don't address the human factor or the devastation that suicides caused to family and friends.  We must twork to prevent suicides and dedicate more resources.
Below, we have listed the warning signs of suicide as well as some resources for help.
Warning Signs:
Talking about wanting to die
Looking for ways to die
Talking about feeling hopeless and having no purpose
Talking about feeling trapped or being in unbearable pain
Talking about being a burden to others
Increasing the use of alcohol or drugs
Acting anxious or agitated, or behaving recklessly
Sleeping too little or too much
Withdrawing or feeling isolated
Showing rage or talking about seeking revenge
Displaying mood swings
According to the CDC, the more signs a person shows, the greater the risk.
If someone close to you is exhibiting warning signs, the CDC recommends ensuring that the individual is not left alone and taking the following steps: removing any firearms, sharp objects, alcohol and drugs from the area and getting immediate help.
A Few Resources to Help:
Veteran Crisis Line at 800-273-8255 and press 1, Text 838255 or if you are deaf or hard of hearing, call 800-799-4889. This is confidential and you will reach caring and qualified responders, many of them are Veterans.
National Suicide Prevention Lifeline at 1-800-273-TALK (8255), available 24 hours a day, 7 days a week. The service is available to anyone. All calls are confidential. http://www.suicidepreventionlifeline.org 
Give An Hour: You can find a confidential and pro bono provider online by going to https://giveanhour.org/get-help/