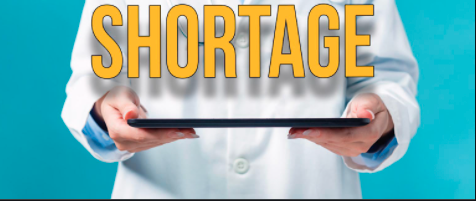 By James Pruitt, Senior Staff Writer
With relaxed social distance requirements, business owners have seen many pandemic challenges flip-flop. Suddenly, proprietors cope with stir-crazy patrons chomping at the bits to leave the isolation of shelter-in-place requirements. Many establishments have rarely seen demand increase so rapidly. Unfortunately for business owners, many low-wage jobs remain unfulfilled, and inventory has run dry.
Everyone is playing catch-up and vying or the same inventory and talents.  It is very competitive.
How can businesses compensate for shortages in labor and inventory? As expanded unemployment continues, many workers still opt to collect rather than rejoin the workforce. Adding to the labor shortage, months of quarantine have led to some product shortages. However, during this period of demand exceeding supply, various strategies can manage white-hot growth even with a skeleton crew.
Expanded roles may compensate for vacancies. Efficient use of entry-level workers need not confine them to boring, unstimulating daily routines.  Increased workload may necessitate diversified job descriptions. Many new employees have usable education or expertise outside their entry-level job descriptions. Further training may help businesses fill needs for diverse roles while helping employees reach their potential. As icing on the cake, such opportunities for professional development may lead to fruitful relationships long-term.
It also makes sense to look and think out of the box when recruiting new employees.  Many potential employees welcome working remotely and with today's technology and a good work ethic, this can and does work.  It is important to many as they reevaluate their quality of life.
Additionally, consider hiring Veterans.  They are disciplined and have an extraordinary work ethic.  Additionally, there are significant tax credits from $2,400 to $9,600 on many hires depending on the specifics.  You should also consider hiring members of the National Guard and Reserve who can be activated but make outstanding hires.
As demand rises, inventory may run tight. In such a case, consider streamlined use of resources. Technological developments may help. Some managers automate inventory management with algorithms that predicts when and how much product to buy. Several apps utilize various such algorithms.  Quickbooks Desktop Enterprise, Paragon SMB, Katana, and Brightpearl may provide valuable tools. Careful accounting for inflow and outflow of inventory minimizes shrinkage and ensures optimum resource use.
After the COVID debacle, many people just want to get out. Some business owners have noticed the increase in demand over the past few months. Sixteen months of "stay-in-place" orders" have left people starved for entertainment, dining, and even the presence of others. During those sixteen months, a worldwide economic hiatus let the "consumerist well" run dry for many product-thirsty consumers. Production slowed, and workers stayed at home. Buyers stayed in place. The recent surge in demand presents an invaluable opportunity for business owners as well as their employees. During this recovery period, everyone can gain from professional development opportunities as well as the chance to streamline business processes.
While demand does exceed supply, consider the opportunities for business development in the meantime. We all want good service and high-quality products. Additionally, challenges keep proprietors on edge. This window provides a golden opportunity to ensure the wheels are greased as the machinery of your business going forward.
In short, relaxation of COVID-era restrictions provides priceless opportunities for both small business owners and their workers. Beforehand, many larger companies did not know how to utilize every lot of inventory, or each one of their employees. However, technological innovations have provided the tools to create better companies. The recovery from COVID can provide the impetus. Each of the two can lead to business processes that improve life not only for consumers, but for business owners and their employees as well.
VAMBOA, the Veterans and Military Business Owners Association hopes that this article has not only been valuable but provided some unique perspective.  We work hard to bring you important, positive, helpful, and timely information and are the "go to" online venue for Veteran and Military Business Owners.  VAMBOA is a non-profit trade association.   We do not charge members any dues or fees and members can also use our seal on their collateral and website.   If you are not yet a member, you can register here:
https://vamboa.org/member-registration/
We also invite you to check us out on social media too.
Facebook:  https://www.facebook.com/vamboa
Twitter:  https://twitter.com/VAMBOA
Do not forget that VAMBOA members receive significant discounts on technology needs.   Check them out here:
https://vamboa.org/dell-technologies/